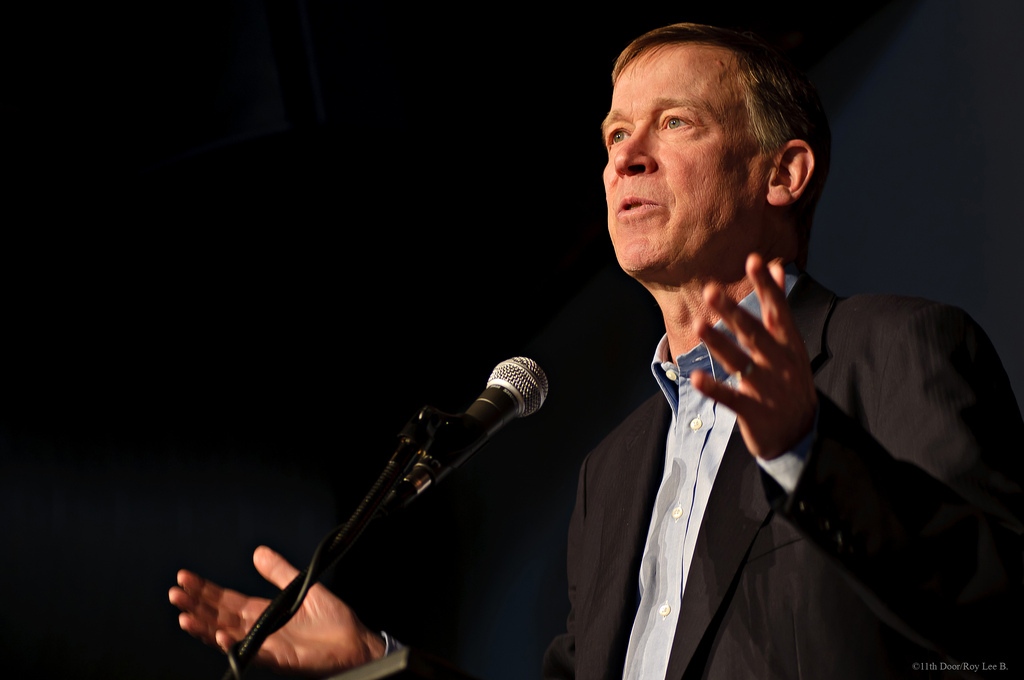 Depending on the poll, Colorado Governor Democrat John Hickenlooper is either tied with or losing badly to his Republican challenger in his reelection race. Last night at a debate sponsored by the Denver Post, the two went head to head on topics that ranged from the death penalty to contraceptives, teen pregnancy, and the environment. What caught our attention, though, was a topic they both seemed to agree on: Cracking down on the "grey market" that is residents allegedly getting their medical marijuana cards ("red card") under false pretenses.

The Denver Business Journal reports:
"Both Democratic Gov. John Hickenlooper and Republican challenger Bob Beauprez said during a Denver Post debate on Tuesday that they believe a number of residents are falsely claiming medical cards in order to avoid paying the higher taxes required to buy retail marijuana.

And both candidates in what is shaping up to be a neck-and-neck race said they would support measures making it more difficult to get these cards."
As we mentioned yesterday, recreational sales of marijuana are taxed at a rate of about 30% depending on the city. Medical marijuana is taxed at 2.9% period. This obviously provides some incentive for folks to hold onto their red cards in order to get a significantly better deal. Sales of the medical stuff have maintained a stubborn and unexpected hold on state-wide sales, resulting in lower overall tax revenue than projected.
It doesn't help matters that many towns and cities in the state refuse to allow recreational sales within their jurisdiction. Colorado Springs, for example, our state's second largest city, banned sales within city limits in 2013, then decided not to allow its citizens to make the decision in the upcoming 2014 round of voting. This obviously propagates the existing black market and encourages medical patients to do favors for their friends. The governor's focus should be on encouraging all jurisdictions to allow recreational sales, rather than cracking down on medical patients and their referring doctors.
-Alibi