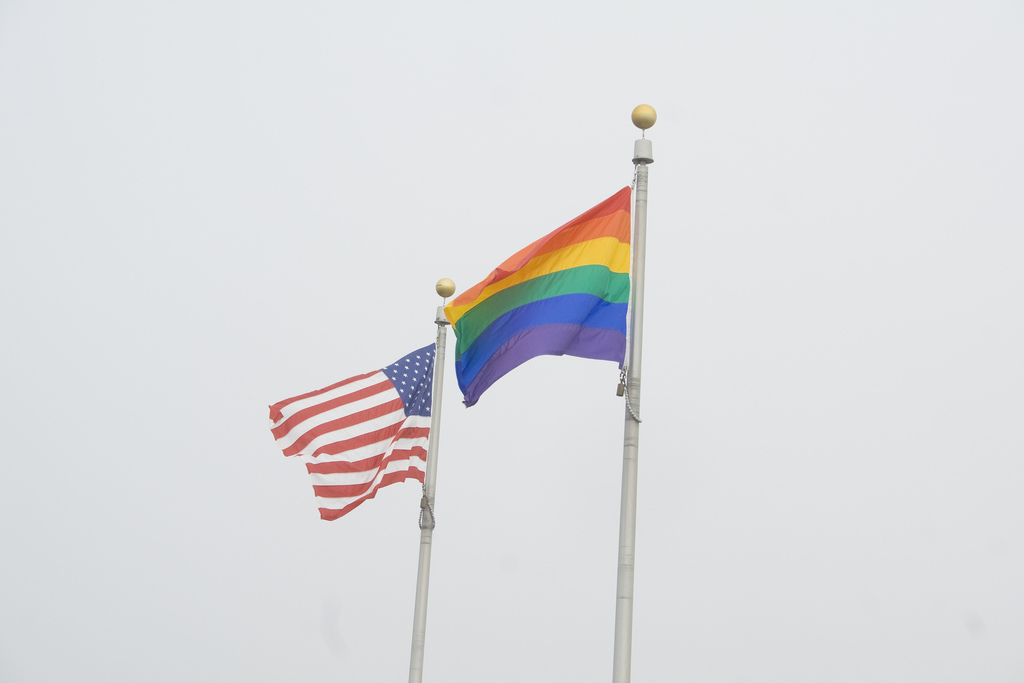 Gay weddings can now move forward in 11 states in which lower courts had previously overturned marriage bans. In a much-anticipated (yet unexpected) decision today, the US Supreme Court decided not to hear cases with nation-wide implications. By not hearing those cases, the lower court decisions stand. The cases under appeal directly impact Utah, Oklahoma, Wisconsin, Indiana, and Virginia, while states that fall under those appellate courts' jurisdiction include Colorado, Kansas, North Carolina, South Carolina, and Wyoming.
NBC's Pete Williams said today on MSNBC that gay marriages can likely begin in those states "in a matter of weeks," while USA Today reports:
The action will bring to 30 the number of states where gays and lesbians can marry. Appeals courts in Cincinnati and San Francisco are considering cases that could expand that number further, presuming the Supreme Court remains outside the legal fray.

Most court-watchers had predicted the justices would hear one or more cases this term and issue a verdict with nationwide implications by next June. But the justices, perhaps sensing that the country is headed toward legalizing gay marriage without their involvement, chose to deny states' appeals.
This is incredible news for gay marriage advocates, and America as a nation. Social conservatives will, I'm sure, have a very different and caustic reaction.
-Alibi