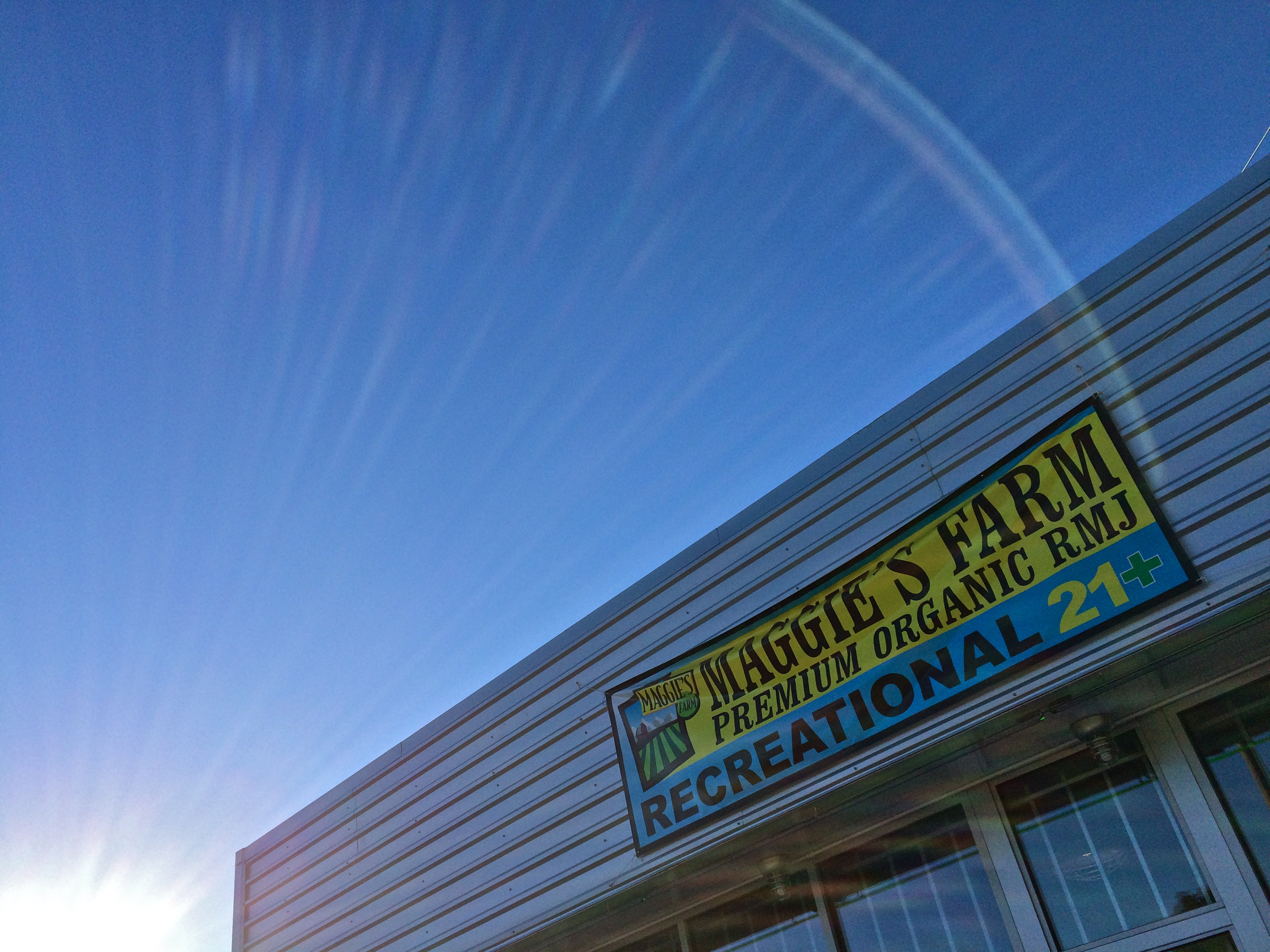 Editor's Note: Though recreational weed has been legal and available in the state of Colorado since the new year, the city of Colorado Springs refuses to allow the sale of non-medical pot within its limits. Nearby Manitou Springs recently opened its first recreational dispensary, allowing The Stoner's Journal's Oskar W. Thompson to experience his first totally aboveboard cannabis purchase. This is his story:

manitou springs is a distinct (and booming) community and city at the base of the rockies. so close it starts getting dark around 4:30 in the summer while most of bordering colorado springs has gradations of sunshine until 8pm or so. when the progressive city recently passed a law allowing the sale of recreational marijuana, further proving its hippy, creative, spiritually freethinking reputation, colorado springs-based dispensary chain Maggie's Farm stepped in to open the first recreational pot shop in the region. the rec shop occupies a small, old tourist trap car museum next to a current gas station. parking is right out front and/or in an overflow lot about a block away, complete with armed security guard – he smiled and waved as i pulled into the lot.
there are 30 or so people already queued up. the line starts outside and the armed security guard hands you your number. as people leave the building one a time, so they go in. your number is called. you prove your age and residency (10% discount for in-state). and as people leave, you move on to secure room number two. i want to clarify that i believe the numbers are for purchasers only.. so, some friends can wait for you in the first room, preferably outside, but if two out of three of you is buying you need two numbers. a few times a couple people would come out together, but only carrying one little white bag. i think besides a few exceptions only purchasers are allowed in the retail area.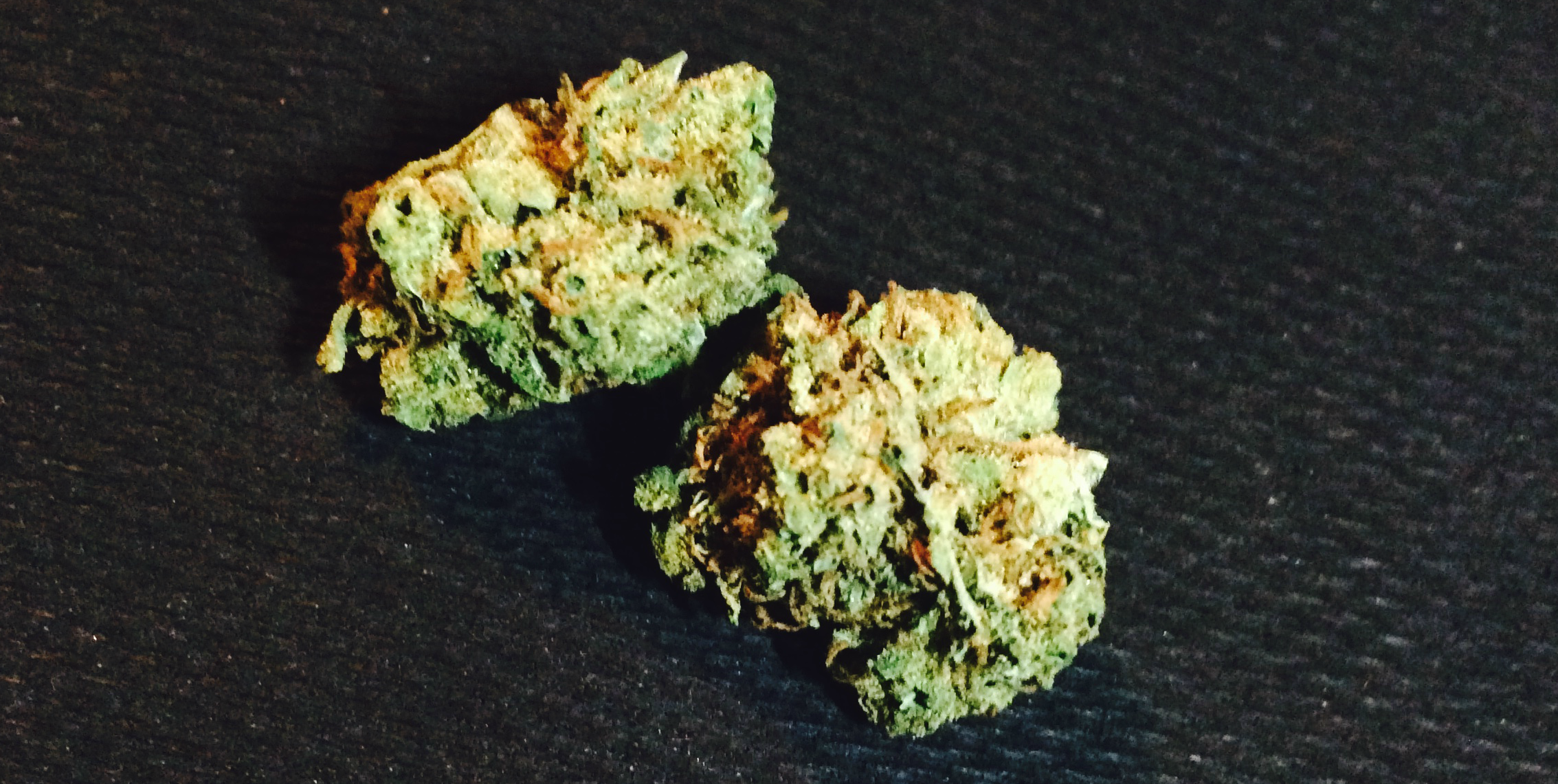 all of the employees seem to be in good spirits (the two ID people chat about pretzels and peanut butter, pandora is playing 60s-70s classic rock. the security guard is huge and all business but friendly enough; he has a good rapport with the ID clerks that stand behind a desk and computer). the only decor consists of metal block letter signs with laws regarding age, consumption and blah blah… a few no photos signs peppered throughout and a restaurant style booth lining two walls in an 'L.' a magazine rack with our local weekly newspaper and that's it.
i assume all the retail purchasing action happens elsewhere and am waiting for my number to ride the recreational ride. most everyone, including me typing this, is on their device in all other possible ways. diverse group of customers as far as ethnicity and gender goes: we're all represented. no one is there to make trouble or break the few posted rules; we all seem to welcome the wait as well as the process. some chatting amongst customers, but not a lot. not as much as you'd think. maybe we're all a little apprehensive regarding what is allowed. it is the least comfortable retail experience i've had.. i wouldn't say it is unenjoyable, just not very free market america. i imagine it's what a cow would feel like were they to choose being milked as a paid profession, their lactose tracked and numbered, and it was all very logical and mutual. I imagine a lot of people are from out of state as well: WA, TX and CA are all represented in the parking lot.


your number is called:
they make a copy of your ID and promise the entire day's entries are deleted at the end of each business day, so there is no compromise of customer security. the guy said so, no one can hack our system because there is no system. you keep the number the security guard gave you and your ID handy.
secure room number two is lined one side with red metal chairs, the other with frosted glass. everyone keeps sliding down one chair at a time, retaining that coveted numbered spot in line. a guy pops out of the one solid steel door and motions at us: you, far door. you, this one. clients disappear behind the doors, where the action is. at this point it has taken about 30mins to finally be next.
the retail counter:
fluorescent lights, 5′ tall..7-8′ wide glass counter with glass shelves holding various glass jars displaying representatives of all their strains, edibles, and products– vaporizers, etc. one customer at the counter at a time. just you and your budtender. menu on the wall. you show your ID and number, they verify, you shop. a very sterile and controlled retail situation. she asked what effects i was looking for… she pulled the jars from the shelves, opened them, i gave some sniffs and made my choice – i didn't want to hold up the process more than necessary for other people… there was already a longer line outside than when i got there… i know what i like and know strains a bit, so i got it and got out!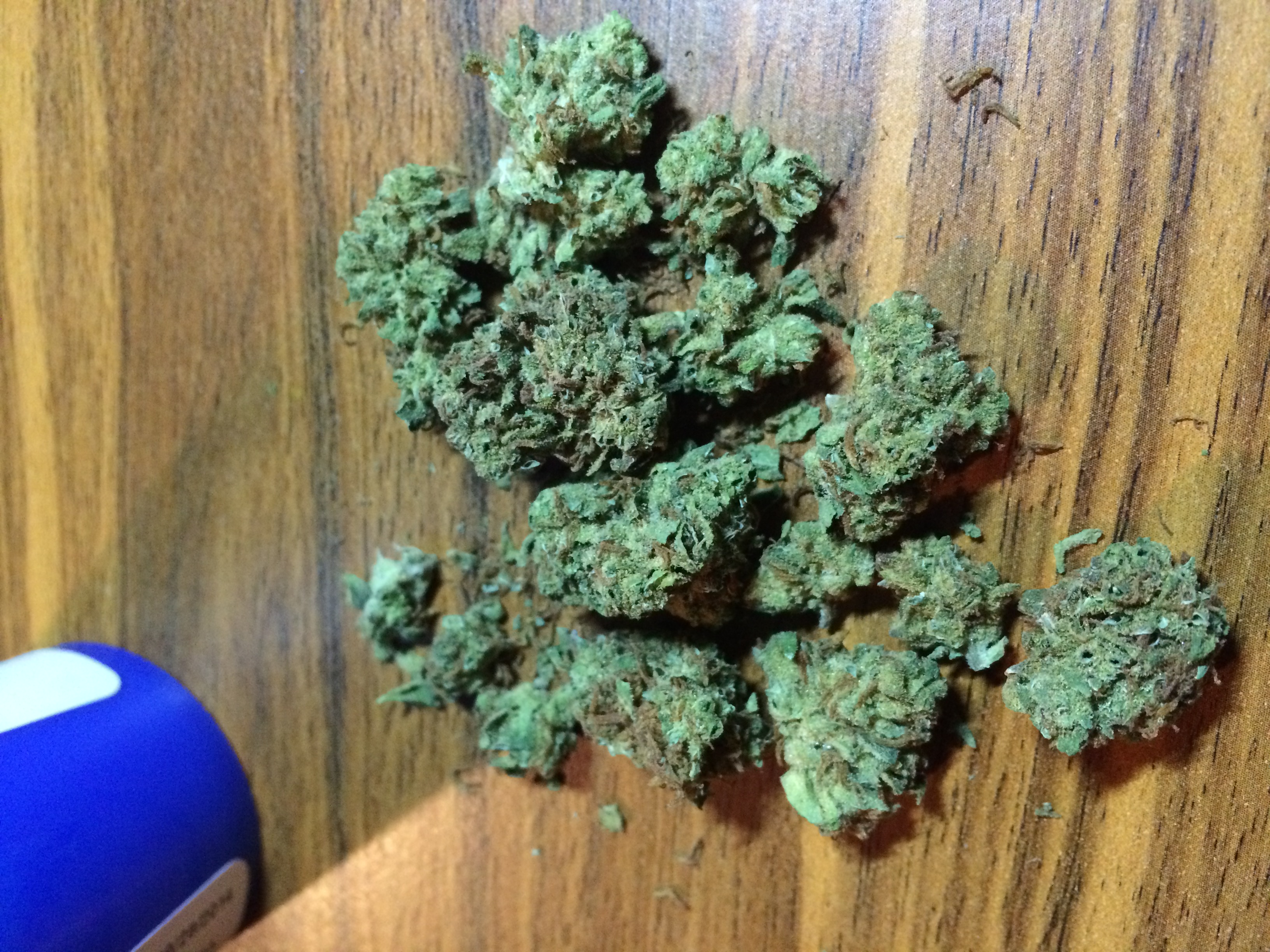 paying:
i told the budtender what i wanted. she entered it into a pad-device. i hit the register. another small line. another opportunity to chat.
maggie's farm product lives up to its end of the bargain. i grabbed an eighth of Micky Kush. it ran me $49.50–00's street prices. nevertheless i will most certainly go back. the place is on the east edge of manitou–close to the border about a half mile form the welcome sign if you're coming from the city, and right off highway 24/manitou exit if you're coming from the highway.
it feels like you're shopping in manitou, if you know what that's like… it totally feels like you're shopping in manitou… just police state version. hehe.. i'm really looking forward to when we can be casual, like beer and wine and cigars… but it feels pretty good right now too. i've been smoking high-grade colorado-grown marijuana for ten plus years and it's never been this consistent and this good since medicinal became legal. i also noticed my last initial and number is printed on the pill bottle label.