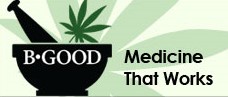 I'd been pretty happy at my current dispensary. The flowers are great quality, and–as a member–I get $25 eighths every weekend. Actually, stopping in is always one of the highlights of my week; the staff is always friendly and it's nice just to chat to somebody knowledgeable about weed for a few minutes. I have a lot to learn. The atmosphere wasn't over-the-top zen boutique like, say, GroundSwell; but it also wasn't strip mall couture like Green Man. Once you got buzzed past the check-in desk, the display room was airy with a relaxed, modern feel. On Fridays they would have a little buffet set up with donuts in the morning and some kind of island-style food in the afternoon.
Now they've gone recreational.

Since the day they opened the doors to unlicensed buyers, the place has just not been the same. It's busier, sure, but not a lot. That wide open space, though? It's now carved up with vinyl room dividers to corral the recreational buyers to their little display where the food used to be. In the last month or so, I haven't seen the same employee twice except for one guy who I had never seen prior to the recreational move. Actually, I've seen him now three times. And he's an all right guy. Just not as friendly as the previous budtenders I enjoyed chatting up. The prices have stayed the same for members and the flowers are still great, but their edible selection is all fucked up and depleted. I keep looking for my favorite candies there (Gaia's Garden Sweet and Sour Drops–you should try them), and have been told they just don't know when they'll get them back in. Almost all of their candy and baked goods are gone, and I've been told that the new law that requires cannabis be sold in opaque and childproof containers is messing with the supply. On the other hand, I've been told over the phone that they're "in the process of evaluating" their selection and may be making some changes and couldn't make me any promises as to future availability.
That's how I discovered B*Good.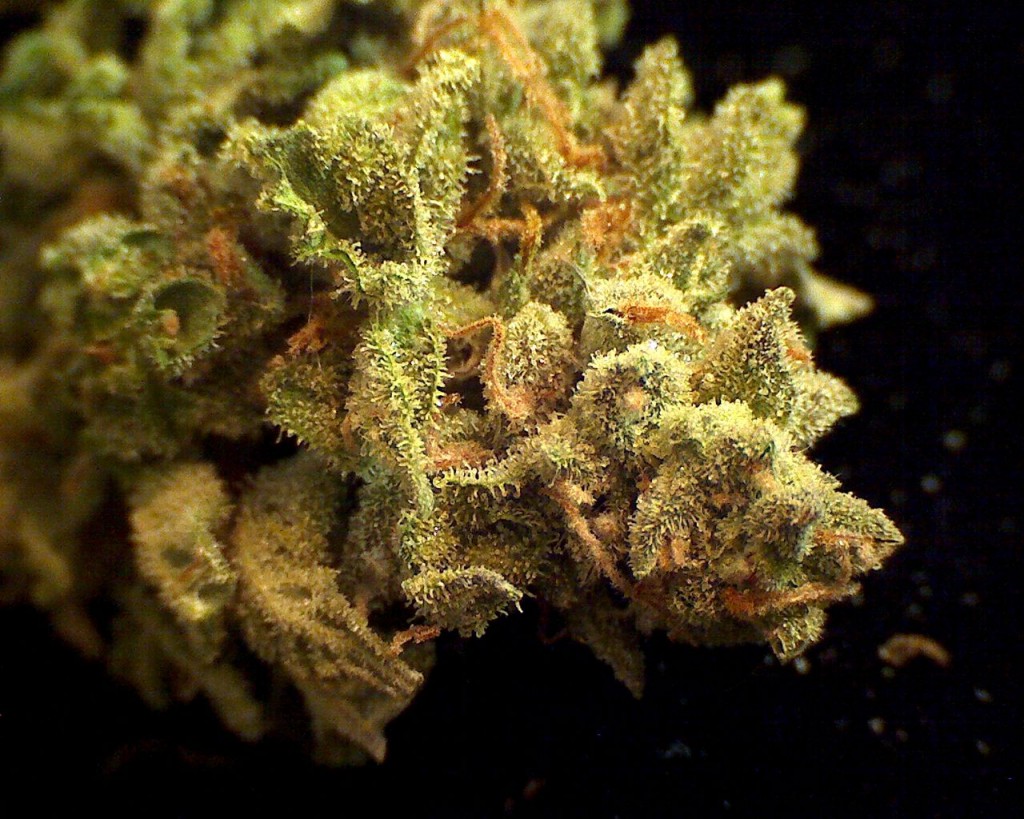 I never would have found it otherwise. The place is a hidden gem, nestled quietly within a little West Wash Park corner neighborhood at S. Pennsylvania and E. Bayaud. It has no external signage besides a green awning that displays its street number. Lucky for me, the Gaia's Garden website has a pretty reliable search engine that allows you to find dispensaries that carry its product. B*Good was maybe sixth on the list, but the first to answer the phone and tell me that they did, indeed, carry the sweet and sour drops. I headed straight over.
This is a straightforward spot: One open space, about the size of a deli. In fact, it wouldn't surprise me if it was a deli at one point. And it's medical only. There's a comfortable waiting area with a couple of sofas immediately to your right as you walk in the door, and some merch to your left, but directly in front of you is the patient greeting area and display. No cell block door buzzers or security at this little neighborhood joint. Just friendly faces on knowledgeable staff–three or four of them behind the counter. It was a Saturday afternoon and a little busy, so I took my time filling out the new-patient paperwork while chatting with a guy, Richie, who I later discovered owns the dispensary. He filled me in on the pricing structure and member perks, and then we talked about the store for a bit. He told me that they've been in business for four years and he doesn't feel the need for explicit identification in the form of signs or placards. "Maybe if I was on Broadway, I'd want to put out something loud and obvious." But he's not on Broadway; he's respectful of his neighborhood. And, as I told him, I'm sure nearby residents appreciate the discretion. I would.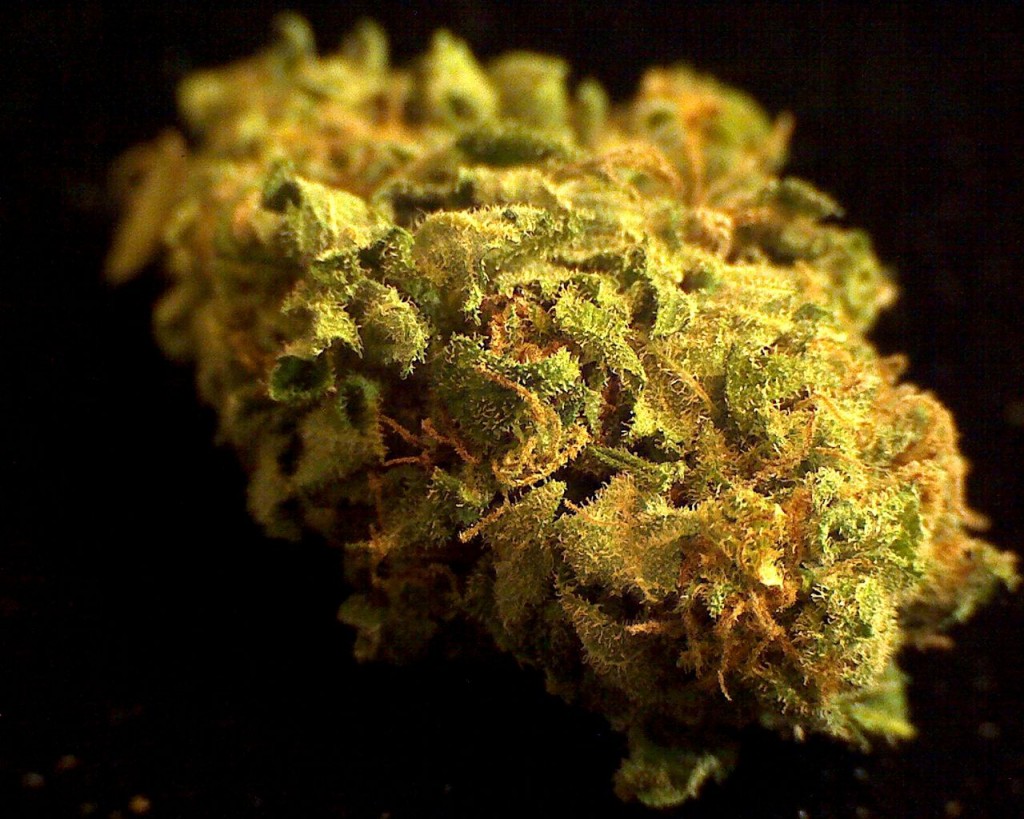 So, of course, they had the candy I was looking for and, by the looks of it, plenty of other Gaia's Garden products and more quality edibles by Sweet Mary Jane and others. I decided to take a look at the flowers on display in small jars sitting right on the counter for exploration. Unfortunately, I had just purchased a half ounce from my dispensary and wasn't really in the market for more. The buds looked fresh and healthy, and each had a distinct aroma–I didn't find one giving off that generic "weed" smell you sometimes find at dispensaries that source from the bigger warehouses. They had the classics like Flo, Durban Poison, and NYC Diesel, along with some indicas I had never heard of: White Queen, Wheelchair, and Dark Dog. Maybe 10-15 strains all in all. While scoping them out, I was talking to my budtender, Grayden, who was super helpful, personable, and knew his shit. He told me he would highly recommend the hybrid Apollo for a middle-of-the-road guy like me and I went ahead and grabbed a gram. I'm not exactly a weed flavor connoisseur, so I won't give you any of that "earthy complemented with hints of lemon" shit, but the dude was right on when it came to the effects. Just heady enough to inspire a 1000 word dispensary review, but not so strong that I feel that sativa angst. I got totally lost in Game of Thrones last night and it's great for the appetite.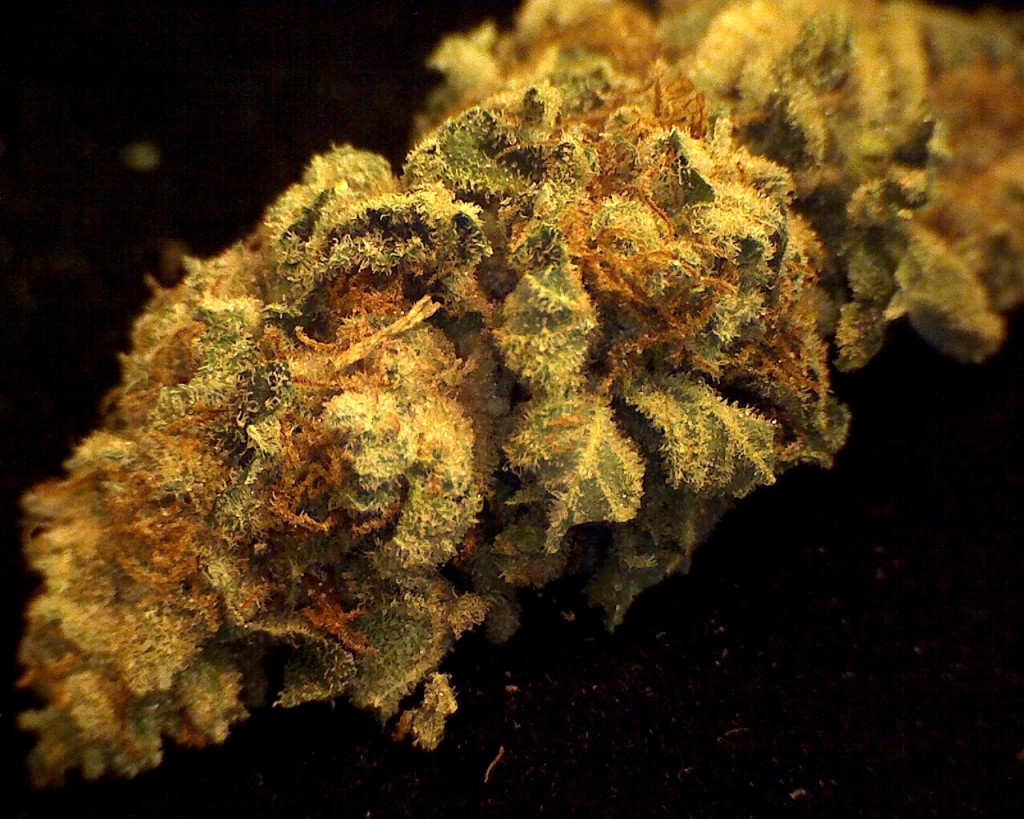 As a first time customer I received a 25% discount on everything, making that unneeded gram a steal along with my big edible purchase. Everyday pricing is great too. Members can get $24 eighths all day every day every strain, and the prices increase incrementally until you reach the $164 ounce. That includes a 20% discount which also applies to all other purchases. Nonmembers pay a little more per usual. Also, if you sign up as a member, you can buy two ounces at $99 per. Their website has a feature they call "in-site," basically sexy macro pics of each strain they sell in real time–I took the liberty of decorating this article with their gorgeous weed porn.
Bottom line: I got way more than I bargained for when I walked into B*Good. It's a fantastic dispensary with a customer focus, consistently great prices, and wonderful staff. I hadn't planned on finding the place, let alone reviewing it, but walked away so happy with my experience that I decided to write up this advertisement for them. I'm pretty sure this is my new go-to, and have every intention of becoming a member next time I need to re-up.
-Alibi
B*Good
80 South Pennsylvania Street
Denver, CO 80209
303.777.5239
Monday – Saturday
11AM-7PM
www.mastergrowers.com