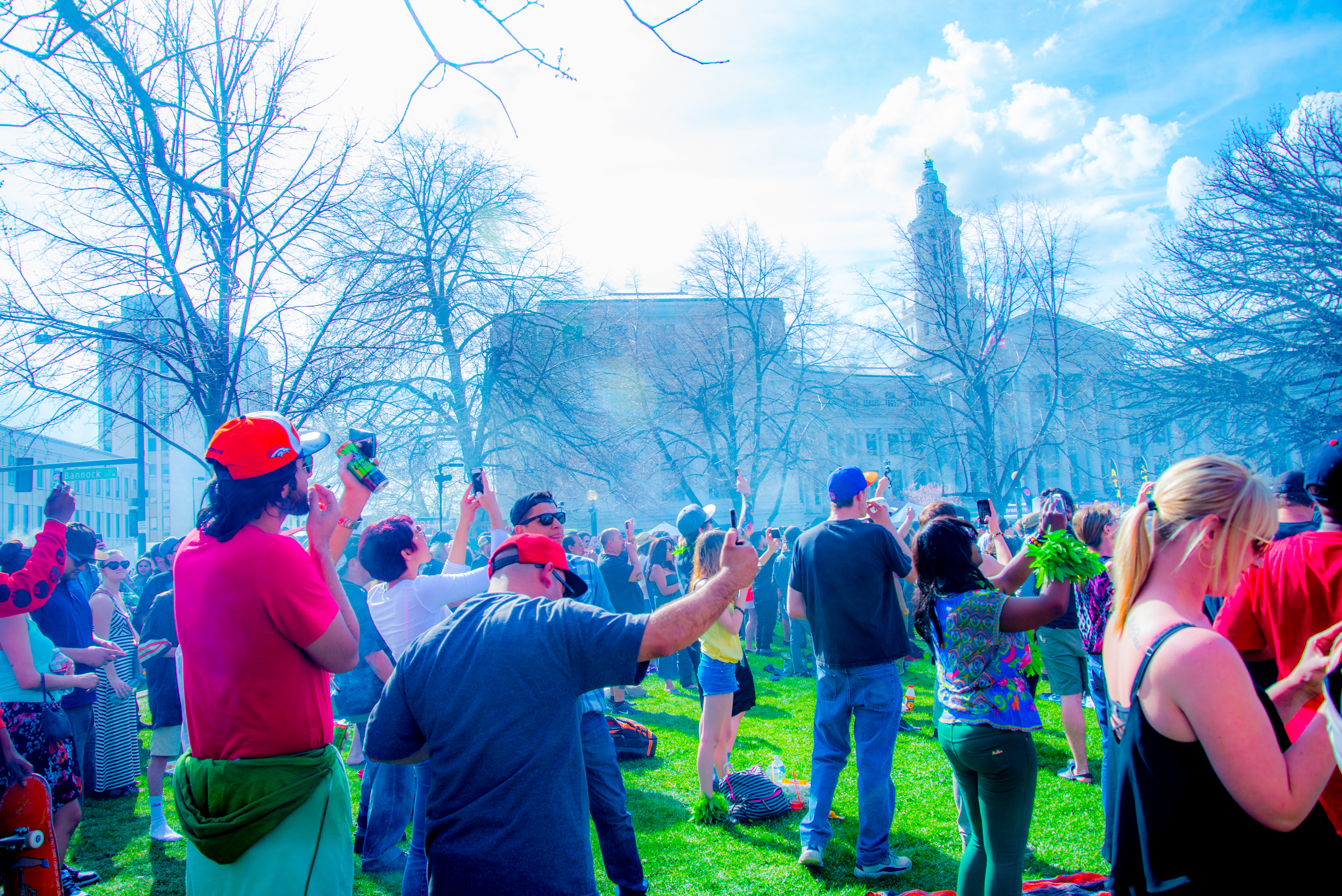 The annual 4/20 rally in Denver was very different this year. It was longer, mellower, and a more commercial experience. After a shooting at last year's gathering spooked authorities and the public, the organizers agreed to more structure and much more security, resulting in something that felt more like a music festival than a rally. What was once a wide-open one day affair at Denver's Civic Center Park was expanded to two days and fenced off with armed private security dressed in full SWAT gear patrolling the grounds. The lines to get in looked to be about 40 people deep all day long Sunday, and those waiting were greeted with pat-downs at the entrance, though security was only looking for weapons. There were more vendors, which was great, because getting food and drink last year was really a bitch.
But I don't mean to complain: All in all, it was a good event. It was safe. It was fun. People got really, really baked. It was just a little sterile.
More photos coming soon from our very own Fara Paige.
Important Note: Favorite munchie: Nachos Burrito from the taco truck without a prominently displayed name. I'm pretty sure it's the same truck that sets up on South Broadway in the Arby's parking lot on weekend nights.
-Alibi