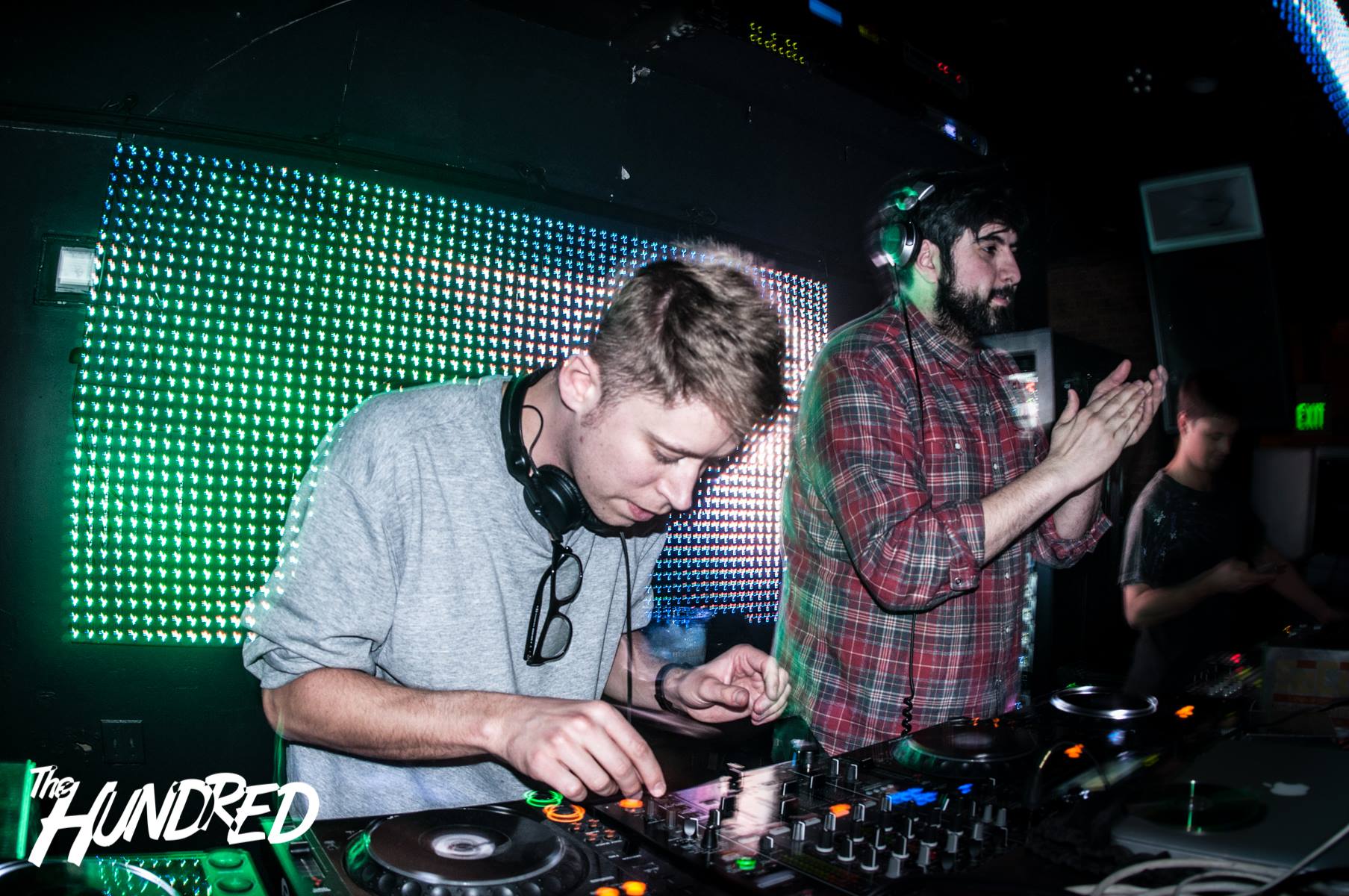 When we reviewed Option4's remix of Elizabeth Rose's The Good Life, we mentioned that Option4–aka–Brennen Bryarly's Denver collective, The Hundred, was about to launch a new Saturday night house party at Denver's renowned and neglected Vinyl nightclub. Vinyl belongs to the SOCO Nightlife District company, an enterprise headed by the contentious Regas Christou that owns and operates many of the storied but aging clubs in Denver: The Church, Bar Standard, Funky Buddha, etc…
Once THE destination for electronic music in Denver, Vinyl fell into a state of disrepair in the late 2000s along with many of South Broadway's nightlife institutions. The 18+ club is a three level* multi-genre spot, and I remember it being packed from floor to rooftop back in the day. Recently, however, the first floor—with a focus on electronic music—was lucky to have 20 people dancing on any given Saturday night, while the hip hop and top 40 upper levels stayed packed with the sort many real heads typically associate with hip hop and top 40 (read: amateurs, gropers, and kids looking to get obliterated and fight).
That is all changing.
Marketed as "The New Club Vinyl," the first floor has been outfitted with a brand new Funktion-One sound system and a fully responsive LED backboard behind and above the DJ booth. The results are obviously impressive.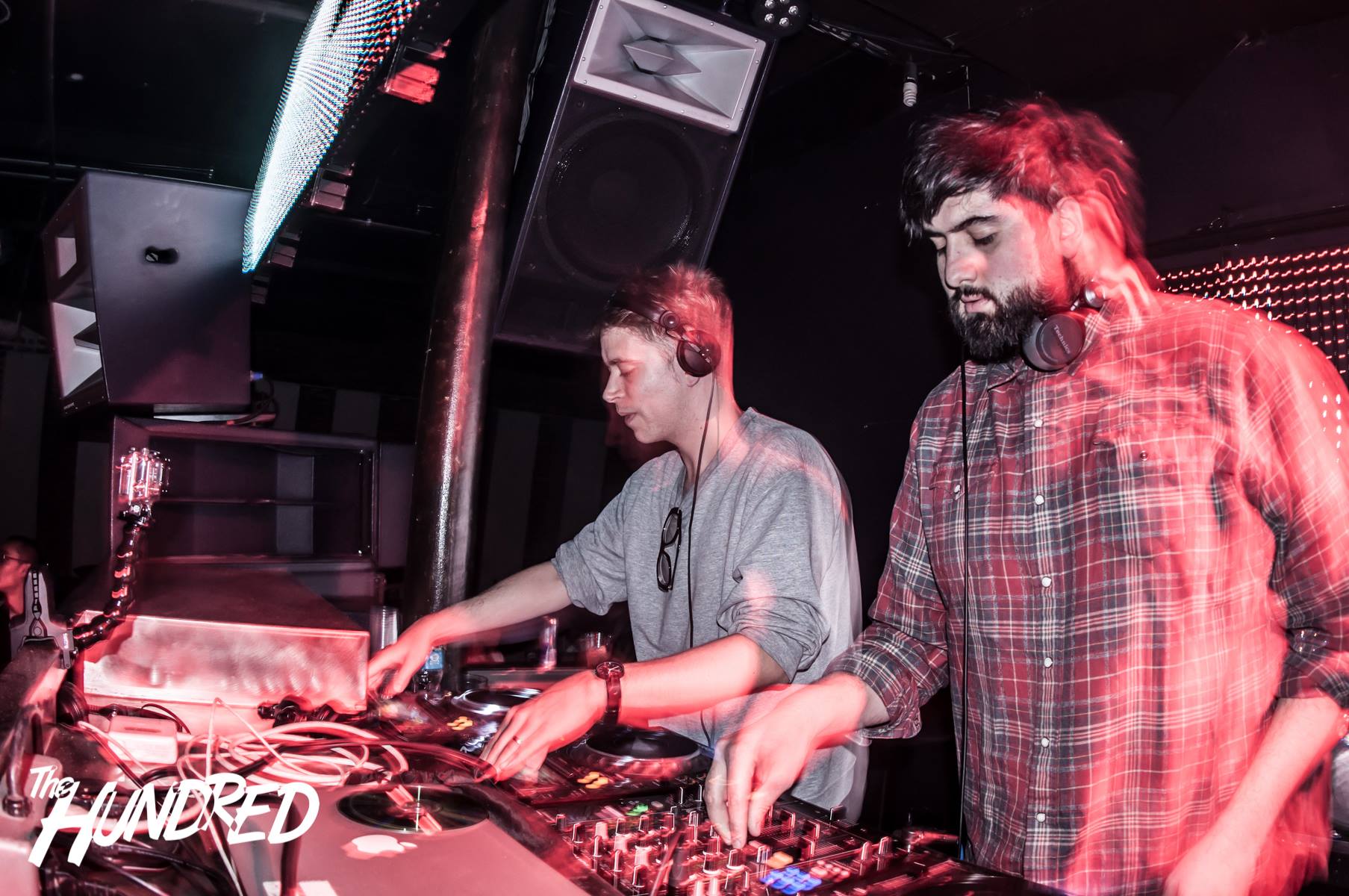 The Hundred launched their first Saturday night parties in January before the revamp, with porn star and sometimes-DJ Jessie Andrews at the helm of the inaugural. I skipped that one, but we made it to Dirty Bird's Justin Jay on January 18th and I must say that the difference in vibe and audience was palpable, even with the old sound. There was a sense of community and joy that only deep house music can bring in the right setting. We closed the place down.
Since then, The Hundred has brought in Moon Boots, Louisahhh!!!, and then—this last Saturday—Digitalism. That's what this post is all about, as it is the first "New Club Vinyl" party I've been to since they installed the F1. And it was well worth the wait:
First off, the place was packed. I understand that something like 300 presales flew out the ticket window before the doors even opened Saturday night. Finding the right crowd-level balance at a club is a tricky one in my experience. Nobody likes to spend their entire night on an empty dance floor, but nobody enjoys being pushed, shoved, and elbowed while they try to dance around the douchebag with his slack-jawed, wide-eyed girlfriend sitting on his shoulders for a better view of the DJ. Nobody likes having drinks spilled on them or being forced to move for every blasted frat bro with a chip on his shoulder steaming through the crowd. The place was loaded for sure, but with a good, mature, music-loving crowd. There were smiles all around and people respected the precious dance space. There was no need to burrow through packs of spectators—our dance floor accomplices either made room or danced with you as you passed. Lovely.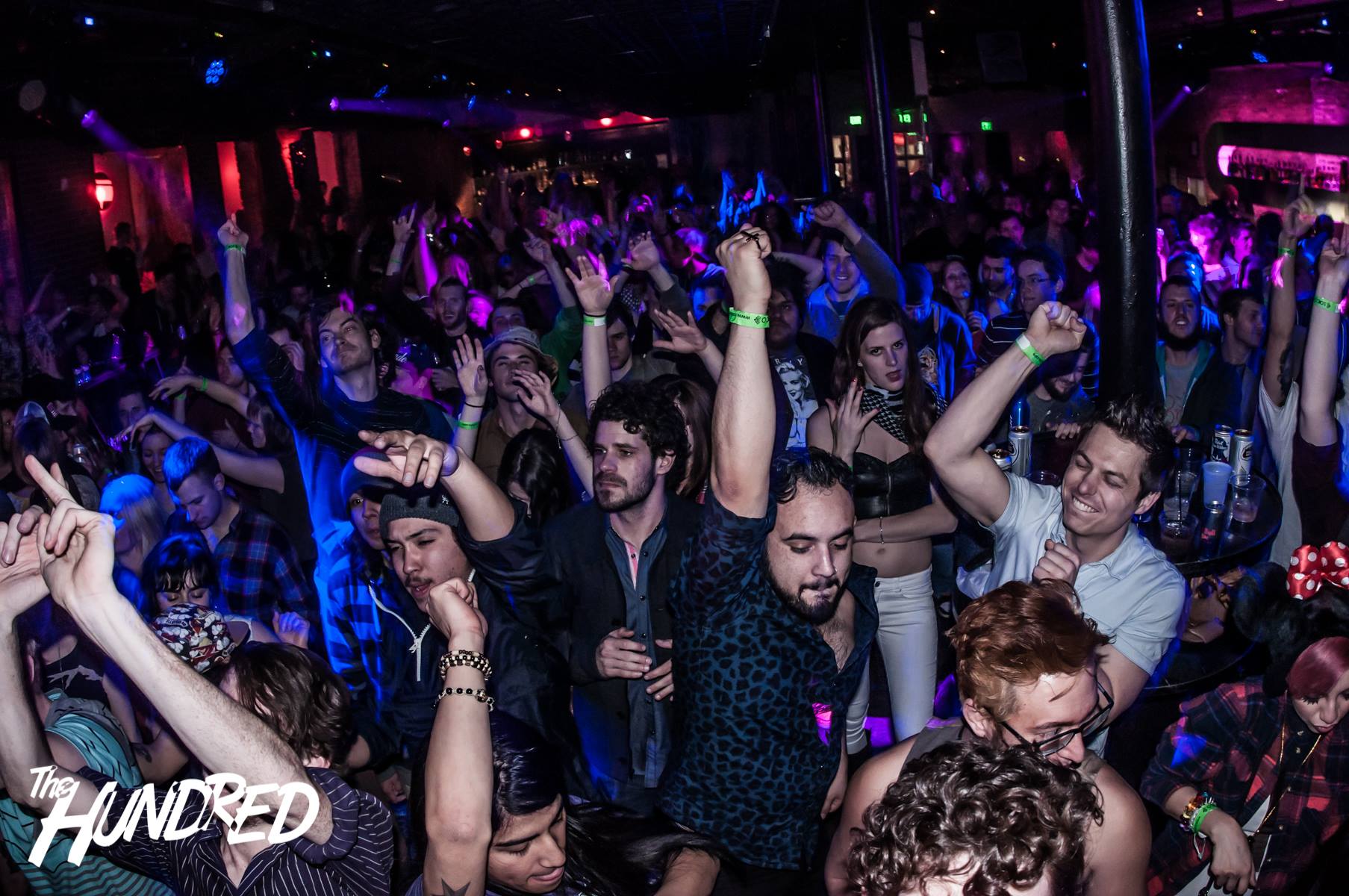 And while the other Denver dance venue heavy hitters Beta and Norad have been bringing in some great names, let's face it: The crowds at these spots are definitely lacking in diversity. Being on South Broadway, Vinyl naturally attracts a mixed bag of dancers—white faces, black faces, old faces, and young ones. What else would you expect when you have Milk, Bar Standard, and a whole slew of dive bars right next-door? It's a beautiful thing.
Digitalism's set was, as expected, perfect: Tight, techy, soulful, and bouncy, energetic and accessible, but with that aggressive edge only German and Eastern European DJs seem to do right. They took full advantage of the new sound system and never allowed the crowd more than a few seconds to catch a breath. One of my personal pet peeves is the long pauses that many producer-DJs tend to drop into their live sets these days. It sometimes feels like I spend more time standing around on the dance floor waiting for the drop than I do actually dancing. It's aggravating. But there was none of that on Saturday night. Digitalism kept the crowd moving with a spotlessly curated set—they played their own classics like Pogo, and electrified the floor with a build-up incorporating The Prodigy's classic Out of Space (which itself utilizes Max Romeo's superb Chase the Devil, also sampled in Jay-Z's Lucifer). They left a sweat-drenched crowd wanting more.
We talked a few of our older friends into coming—they remember Vinyl at its peak and have since developed a distaste for the venue. They walked in the door skeptics, but were captivated from the moment Digitalism started their set. They didn't leave until the lights came on, and it seemed as if the experience reinvigorated within them a forgotten love for dance music. With a top-notch sound system, a healthy squad of supporting local DJs, and the top names in the game coming through, The Hundred's "New Club Vinyl" is the real deal. I'm looking forward to what this party will do for Denver nightlife and the South Broadway corridor in general. With upcoming appearances by Shit Robot and Le Youth, I think we can expect some deep, stimulating, disco times.
-Alibi Pierce
*EDIT: Vinyl markets itself as a four-level club. I count three.
[embedyt]http://www.youtube.com/watch?v=IvFWdV8smYE[/embedyt]