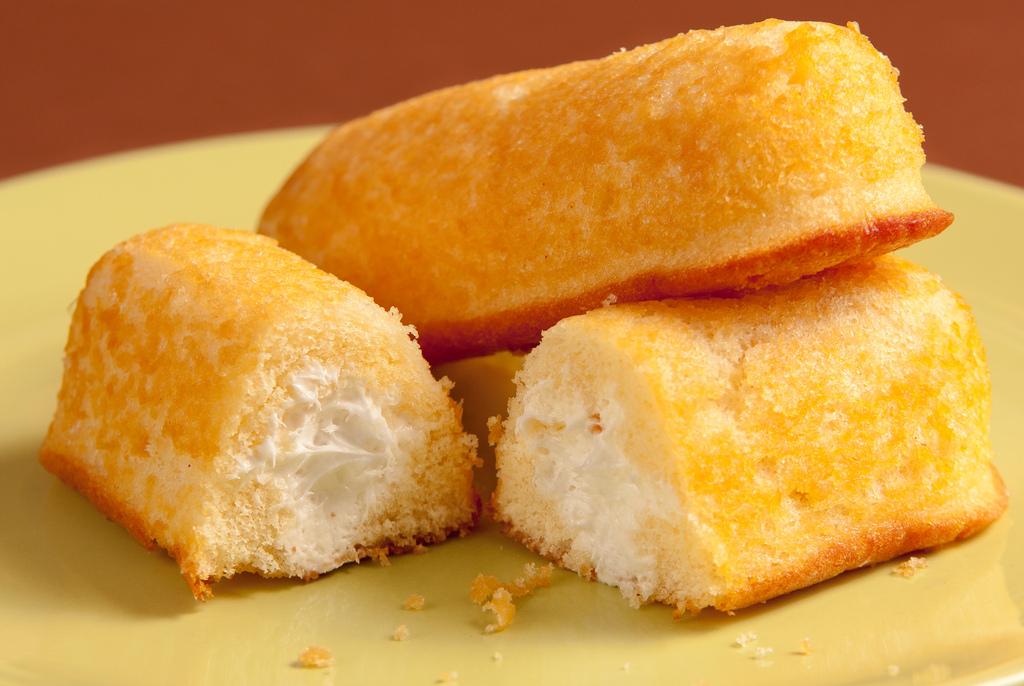 Maybe you're one of those stoners who hits the pipe and immediately thinks "TWINKIES!" Or maybe "DING DONGS!" That's perfectly acceptable. While I'm not one of those stoners, I am the stoner that will eat an entire box of either if it just happens to be lying around the house.
Seriously. The whole box. And the guilt that ensues is almost as bad as the day after an especially bad coke binge.
So I'm going to pretend like this never happened; but if you're the type I first mentioned, you may want to hit up your local Big Lots sometime soon. According to the Los Angeles Times, Big Lots–the department store that specializes in moving shit that other department stores don't want anymore–is taking over the role of "official discount retailer for Hostess snacks." This means that you'll be able to get those Twinkies, Ding Dongs, and Suzy Q's you've been craving on the cheap.
-Alibi Pierce