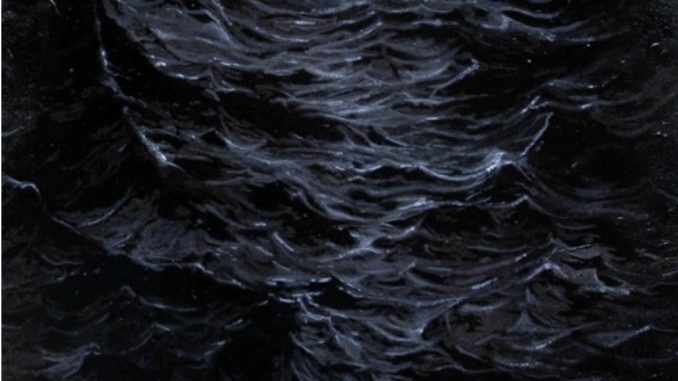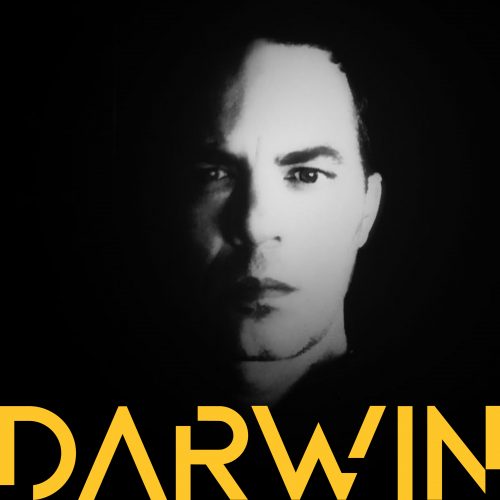 Santa Rosa-based alternative pop artist Darwin presents his new single 'Unkind Lover',  which features David J (Love and Rockets, Bauhaus) on harmonica, Dustin Heald on guitar noise and ambience, and producer/collaborator Julian Shah-Tayler (a.k.a. The Singularity).  Darwin (full name Darwin Meiners) makes alternative pop with a dark, electronic feel. While rooted in the 80s, his music straddles several genres simultaneously, assimilating new ideas, processes and instrumentation into his work.
And actually what a wonderful new song by this talented and so much skilled musician, it was inspired by the writing of Dani Burlison , (particularly 'Shark Week', which is included in her book of short stories 'Some Places Worth Leaving').
Here, Darwin created a quite eerie atmosphere all over with the needed 'cinematic' singing that is flirting with the spoken-word narrations…and this is all very imposing and quite poetic too as this song was a kind request by the writer herself. Musically, Darwin wrote a quite haunting melody over a down tempo idea that helps the words to capture and nail the listener at once. 'Unkind Lover' is a blend of (believe me) darkwave music in its most artistic form with a hidden slow valse approach and all it all comes down to a completely successful result. The song, is a killer!
Here are his important and quite informaive words, 'I was asked to make the music for a spoken word video written by my friend, Dani Burlison. She had recently released a book of short stories called 'Some Places Worth Leaving'.  I love adding music to film and was especially moved given Dani's talent.  The short story is called 'Shark Week' and features a character known only as the Unkind Lover.  When I saw the final video, it struck me that it would be exciting to develop the music into a song," says Darwin, and adds, "after getting Dani's permission, the first person I contacted was Julian Shah-Tayler and told him the plan.  It was an inspiring song to work on sonically, but also writing in character – which I've grown to love.  My friend Dustin Heald is a master at getting his guitar to make wonderful noise.  He was enlisted to do just that.  The final piece was the addition of David J (Bauhaus, Love & Rockets) on harmonica. Having been in a band with him for many years (David J & The Gentleman Thieves), I had gotten used to the sound of that instrument and I knew he would be perfect to put that final touch on it."
The cover artwork is by Mark Gleason. "He had recently finished a painting that perfectly matches the song. I was able to get his permission, as well as the gentleman who had recently purchased the painting, to use it as the cover art. I love this tune and think everyone involved did a fantastic job.  It was a real collaboration," says Darwin.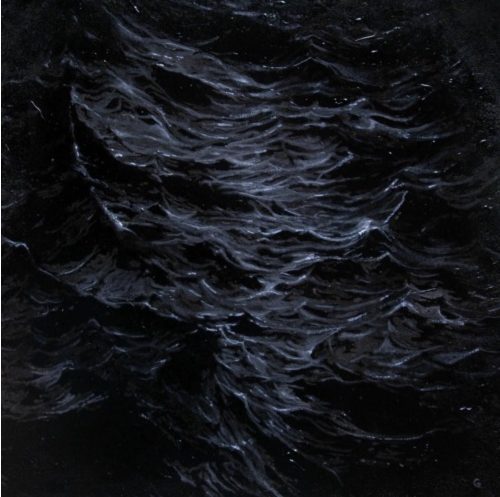 As of September 15, 'Unkind Lover' will be available everywhere digitally, including Spotify, Apple Music and Bandcamp.
This new offering follows Darwin's latest single 'Dance Alone', a synthtastic explosion of energy attesting to the strength of human spirit with a fun self isolation-inspired video directed by Linda Strawberry, featuring dance clips sent in by people sheltering in place.
Keep up with Darwin
Website | Bandcamp | Facebook | Twitter | Soundcloud | Instagram | Spotify | Apple Music | Press contact
Written by Mike D.