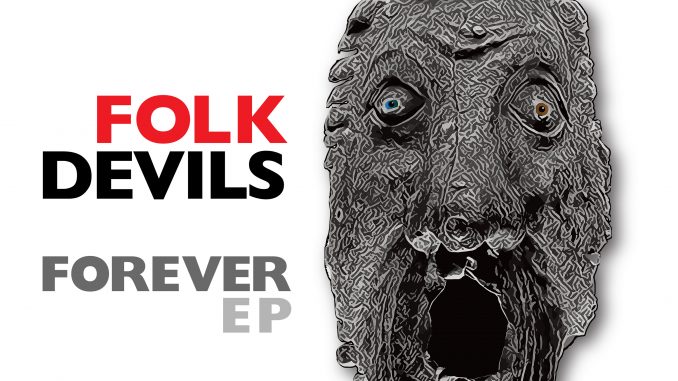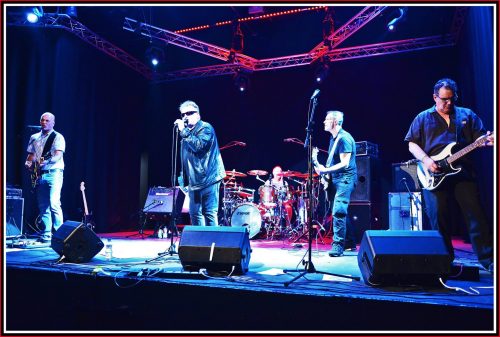 Here come the old wolves, here come the Folk Devils from London, UK, with a brand new record! Slated for release September 18, their new 'Forever' EP is a must listen, a must have record in your collection by a band that has seen the stages of the world dying for them, and you know, such predators may only need 15 hot minutes to shock you and groove you.
On August 6 the Folk Devils unveiled the first official video off their upcoming hunt. It is the title track and it has all things these Devils' DNA. You will hear the old firm British post-punk heritage, you will also hear some rude psychobilly in it, and you will absolutely applaud their skills in a song which could also be considered as swamp rock music in the flesh. Turn it loud and I have some more to tell you after that!
Took their name from Stanley Cohen's famous sociology text 'Folk Devils and Moral Panics', this post-punk 'fearsome foursome' was formed in Ladbroke Grove, London in 1983 by Co. Durham native Ian Lowery (formerly of The Wall and Ski Patrol) with a lineup that consisted of Mark Whiteley (Bass), Kris Jozajtis (Guitar) and Alan Cole (Drums). Throughout their 3-year lifespan, the band released several acclaimed singles and EPs including "Hank Turns Blue" and "Beautiful Monster" and recorded three sessions for BBC Radio's John Peel Show. Musically their heady brew of swampy rock on a bed of bastardized blues created a vehicle for Lowery's increasingly misanthropic worldview. 
The hunt continued and a second incarnation was short-lived (1986-87), consisting of Ian Lowery, Nick Clift (ex-Ski Patrol guitarist), Robert Mune (Bass), John Hamilton (Drums) and Saul Taylor (Saxophone). During this time, they released one 12″ EP of new material "The Best Protection" for the Beggars Banquet imprint Situation 2, and an anthology collecting all their earlier material entitled "Goodnight Irony". Singer Ian Lowery sadly passed away in 2001.
The band reformed in 2016 with new singer Dave Hodgson (once of Parting Shots) and Hamilton and Clift joining the original members Kris and Mark to celebrate the release of an expanded retrospective CD/2xLP (with bonus demo recordings) called "Beautiful Monsters". Since then, annual re-union shows around the UK with like-minded post-punk survivors like The Membranes, Inca Babies and The Cravats have placed the band back in the public eye and they continue to enjoy occasional radio support from BBC6 Music and regional outlets. The new EP "Forever", recorded at Konk Studios in North London, will be released by Optic Nerve on September 18th, 2020. That was only the short story about the Devils, for a greater picture you should listen to their music from day 1, until now!!!

Keep Up With Folk Devils
Written by Mike D.