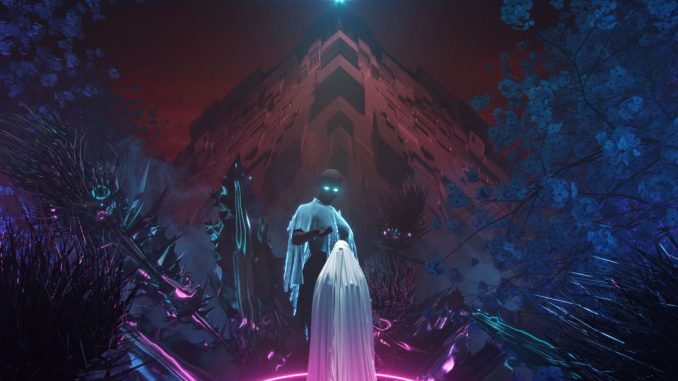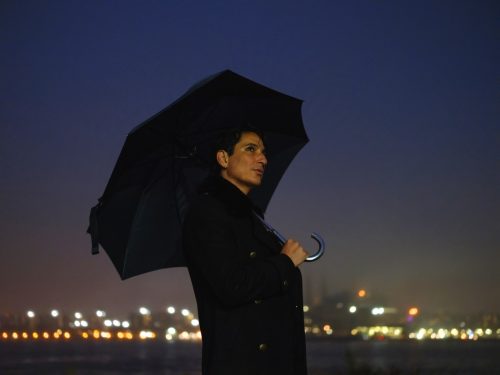 American singer-songwriter, guitarist, multi-instrumentalist and producer Jonny Polonsky presents his new sixth album 'Kingdom of Sleep' via Ghostworks Recordings on March 6, 2020.
First, let's see the inevitable and so impressive facts of his truly so adventurous career. Over his storied and dynamic career as a solo artist, Jonny Polonsky has released six fulllength records over 23 years. From early on, he has impressed upon many music luminaries. His DIY demos led to support from Reeves Gabrels (David Bowie, Tin Machine), Marc Ribot (Tom Waits, Elvis Costello), Zander Schloss (Joe Strummer, Circle Jerks) and John Zorn. The latter invited him to play CBGB's Gallery for the New Jewish Music Festival with his band featuring Marc Ribot on guitar, Sebastian Steinberg (Soul Coughing) on bass, and Sim Cain (Rollins Band) on drums. Reeves Gabrels' introduction led to Frank Black support, representation by Pixies manager Ken Goes, and Frank Black producing a demo recording, which led iconic record producer Rick Rubin to sign Polonsky to American Recordings. Polonsky has also performed on albums by Johnny Cash, Neil Diamond, Tom Morello (Rage Against The Machine), Pete Yorn, Dixie Chicks, Minnie Driver, and Donovan.    
Musicians like him dont need only a single fortune but in deed a sheer talent in creating some pretty sensational musings. Hailing from Chicago and now based in NYC, Jonny Polonsky writes interstellar anthems for a new generation of mindfreaks. Songs of sex and death and love…hymns of despair and transcendence. I fact, his new album of 8 songs is a marvelous in all Blade Runner-like synthesized soundscapes release, and more! The instrumentation on this record ranges beyond the standard guitar, bass and drums etiquette.
With also finger cymbals, gongs, bass clarinets, piccolos, harmonica, bass fiddles, and a children's choir, this record features guests like Katie Burden on bass and Matt Hankle on drums in 'Sign In the Window'.  Matt Walker (Smashing Pumpkins, Garbage, Filter, Morrissey) on drums in 'You Turn Me On', and Cedric Bixler-Zavala (At the Drive-In, The Mars Volta) on spoken word in 'Ghost Like Soul'. 
It is a fairly ambitious release that is obviously been created with much care and targeted approach in all. The whole album is a brainstorm of modern and edgy alternative pop music experimentation which borrows and shows an ample range from principles like i.e. the pop psychedelic track 'The Weeping Souls'.
'No Tears' on the other hand comes like a stardust vapor from last night. A fabulous song in the likes of a more serious alternative pop than the usual. Not a sad song necessarily, but a tune which gives more than the typical 'hope' or 'whine'. Now, consider the vocals and the whole mass in 'Take Me Home' and you get the best score for films like Blade Runner. It is the sci-fi oriented electronic alike ballad in the album. Another so peculiar track is the instrumental 'Aenerone', which reveals some pretty glorious synth-pop 'rudiments'. That specific song is like a standalone chapter in the album, and is in fact its most well hidden gem (track no.7). 
Actually all songs in 'Kingdom Of Sleep' LP are great narrations on our modern world and its sentimental tragedies and glories. It depends on what kind of a listener is the auditor. 
The full album will be released on March 6 on CD and clear vinyl with gatefold sleeve, as well as digitally. It can be pre-ordered at https://www.jonnypolonsky.com/music  
Keep up with Jonny Polonsky
Written by Mike D.