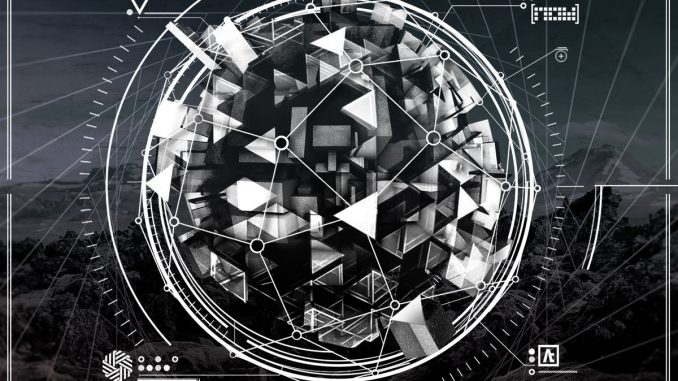 British synthpop stalwarts Nature of Wires released their new double album 'Modus' on August 16 via Manchester's Analogue Trash label. Comprising 18 tracks, this is 80s-influenced synthpop with a dark edge. The album had its genesis in the late 80s and early 90s, when the band were in the middle of a creative hot streak. Nature of Wires was formed in 1986 in Herefordshire, originally comprised of Gary Watts (synths & programming) and Andrew Stirling-Brown (vocals). The band went on hiatus in 1994 until reforming in 2015. In 2016, they released 'Cyber Rendezvous' with California's CountessM on lead vocals, their first album since 1993's 'Modus Operandi'. The band's live shows were enhanced by the addition of Tim Powell-Tuck on electronic drums, with a UK tour and BBC appearances.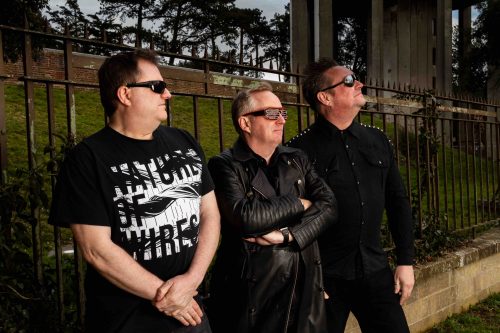 Their new double album 'Modus' came as a pleasant surprise in all. These 18 tracks (8 prototype and 10 remixes) set up a great musical adventure for the listener, all from the glorious streams of the edgy synthpop music from the late 80s with a confide on the mid-90s EBM leanings. This release is a must listen for all of you who seek your glade in the opuses from artists like Erasure, Gary Numan, Leaether Strip, and Mesh. Speaking of Mesh, they appear in the record with a stunning remix on 'First Light', let's dance people!
But I must also give you the original tune, it has an official video and it was published earlier on July 31!
All things synthpop/ futurepop are included in 'Modus' album. When I started listening to the album it was as if I was intersected with the past. These musings are a bit rare nowadays as our current and similar electronic musicians are mostly keen on the pounding electroclash with a slap of witch-house in, and I am totally fine with this, but tell me please, doesn't these songs and these sounds bring you the taste of a distant joy?
As for the stunning sound of the record here come the very big credits; 'Modus' CD 1 was produced by the acknowledged producer Steve Whitfield who has worked with names like The Cure, The Mission, Shed Seven, Terrorvision, Jah Wobble, etc, and was mastered by Mike Marsh (OMD, Human League, Chemical Brothers, Moby, Shamen, Massive Attack, Erasure, 808 State, The Prodigy, Depeche Mode). These two guarentee the sonic outcome of the album and together with the band and as a team they presented something literally glorious. Great songs to dance to with a masive sound…a real hit! 
 "CD1 presents the retro-electro, 'lighter' side of our writing, influenced by the synth-pop of the 80's & 90s scenes. A 'definitive' version of the material we had back then, but with a modern edge. It brings together the core of our older fan-favourites and the very first song we wrote and one left unfinished in 1993, finally completed over 20 years later! We envisioned CD2 not just as a collection of remixes, but a deliberate companion or twin to 'Modus'. This is not a double album; it's a dual album," says the singer Andrew Stirling-Brown.
CD 2 includes remixes created by Peter Godziszewski – Atomzero (Toronto, Canada), Damion Jurrens – The Cowls (East Bay, California), Andy McBain & Adam Higginson – Cyferdyne (Lancaster, UK), Eugene Somers – "Madman" + member of Tiny Magnetic Pets (Dublin, Eire), David Fox – St Lucifer (Manchester, UK), Steve Whitfield – Klammer (Leeds, UK), Claus Larsen – Leaether Strip (Vegger, Denmark), Richard Silverthorn – Mesh (Bristol, UK)
Chris Crysand & John Hulse – Room 1985 (Manchester, UK). 
What else can I say about this album? It is a gem, it is one of the most touching releases in 2019 and a record that doesn't sound like a retro tribute but as the real stunner futurepop. Some people were born for this!
"Be the best you can 
Do the best you can 
Love the best you can 
Let the fire in yourself be a dance in your soul 
The future is NOW!"
And here are some Tour Dates:
Sep 20 BERLIN – The Mazen (with The Pink Diamond Revue, LegPuppy & e-bit)
Sep 21 LEIPZIG – Noch Besser Leben (with The Pink Diamond Revue & LegPuppy)
Oct 12 COLOGNE, Germany – Wachsfabrik (with Bandmachine)
Oct 18 BIRMINGHAM – The Mill, Digbeth (with Among the Echoes & Toyah)
Nov 8 BIRMINGHAM – Scruffy Murphy's (with Vieon, Among the Echoes & Vain Machine)
Nov 9 LONDON – Beat:Cancer Festival 2.0, Electrowerkz
Keep Up With Nature Of Wires
Written by Mike D.