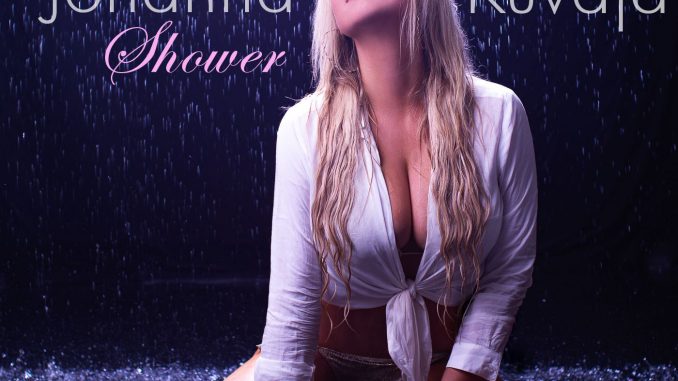 It's not every day that we are covering artists from as far away as the Nordic countries, but more recently we've been getting into Swedish artists. Today we take a close jump over to Tampere in Finland to explore the debut single from this artist, whose song is bouncy and reflects our modern internet-dependent times. Johanna Kuvaja has announced her debut single 'Shower', an upbeat catchy single with a style sounding like the personified love child of Aqua, Katy Perry and Kylie Minogue.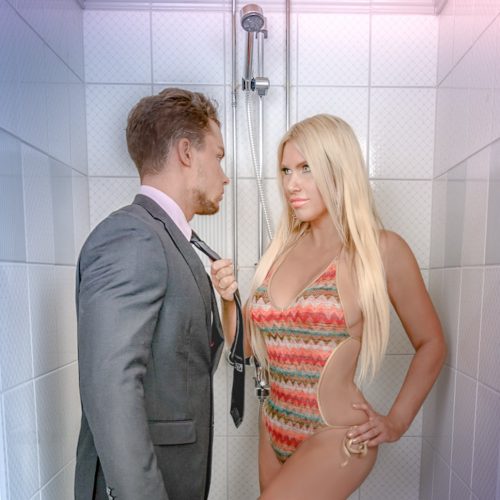 Written by Kuvaja herself, the single was mixed and mastered by award winning London-based producer Sefi Carmel, who has been mixing music of real icons such as David Bowie, Phil Collins, Bruno Mars, Michael Buble, Massive Attack and Birdy. The song itself was recorded in Helsinki, Finland at Saumaa Records by Mikael Forsby, who also provided instrumentation.
A singer-songwriter and music teacher from Tampere, Finland. She has a long history of working in music, in collaboration with various renowned Finnish musicians, winning music composing competitions, touring the country as a duo and pop orchestra, and performing on Finnish television as part of the 'Finnish Star' series. Finally she's putting her foot forward as a solo singer-songwriter. 
"I feel so blessed that Sefi came in the picture to work on my first single. Sefi heard my song thanks to my Finnish producer and offered to mix and master the song. After a long break, I decided to follow my heart and pursue a music career again," says Johanna Kuvaja adding "Sometimes music is the only medicine the heart and soul needs. Music helped me through a health tragedy, divorce and depression. I discovered my greatest talent and found my purpose and passion through the most difficult time in my life".
With a vocal range of six octaves and professional training as a musician, her music has ben influenced by Mariah Carey, George Michael and Shania Twain, among others. About the new single, Kuvaja explains, "I had a long-distance relationship with an Australian guy and once, he told me that I could see him in the shower over Skype. While I was waiting to call him, I was humming this chorus, and I recorded it with my phone because I thought it was really catchy. Then I decided to make a whole song out of it."
Learning piano from the age of 6, she had entered the conservatory by the time she was 10. She eventually studied TV-performance and music at university, earning her degree and becoming a certified piano teacher. After picking up violin and Finland's national instrument, the kantele, at 10 she was part of an ensemble that claimed the Finnish Championship at the Folk Music Festival three years in a row (they were forbidden from competing the next year). Here she began performing on television and touring, both nationally and internationally. After winning her first songwriting competition, she entered more such events, including the Eurovision song contest. Having studied music, radio and TV performance at university and earning her Master's in Education, Kuvaja has years of experience teaching music at school and giving kantele and piano lessons. The next ten years meant putting music to the side owing to motherhood, losing her home and belongings, and multiple health problems due to mold toxicity. For some time, Kuvaja had lost her voice and eyesight, suffered tremors, memory problems and MCS (multiple chemical sensitivity). Kuvaja ultimately pulled through all of this, and ultimately found inspiration to write dozens of songs again during her sick leave.
"I've been documenting my tough journey on my blog and Instagram to my 25K followers. They are excited to hear my song and I'm thankful that they are already being supportive," says Johanna Kuvaja.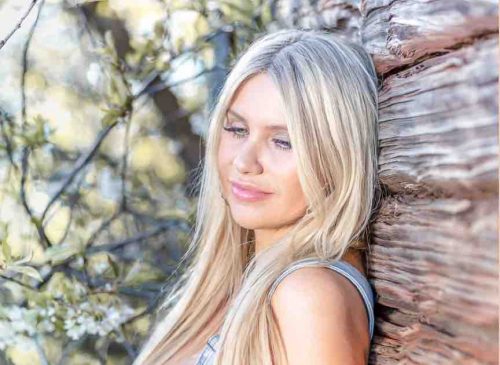 Keep Up With Johanna Kuvaja