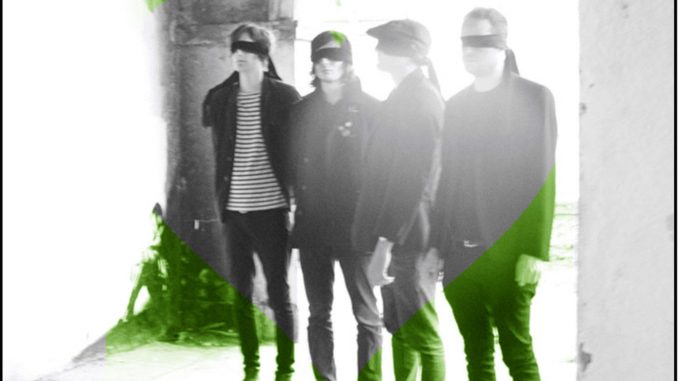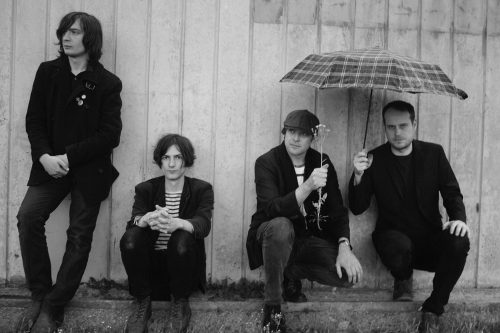 British psychedelic post-rock outfit The Academy of Sun announce they will be releasing their new album 'The Quiet Earth', an expansive album of breathtaking ambition, in April. This album follows their 'Codex Novena' LP (2017), a hypnotic, doomy opus that found its way onto both Dangerous Minds and Sweeping The Nation end-of-year lists. 
As I was listening to the music of this very peculiar team from Brighton, I caught myself wondering if indeed the world is quite ready for them. And it was not because of their songs that are by all means progressive in all, but mostly because their records are sounding way artistic and utterly hazy in their own streams. The music of this band is of the same blend of these albums which no matter if they come out today, or in ten years' time, or in 30 years…or 30 years before, they will be sounding 'infinite' and 'vast' forever. 
The Academy of Sun are offering great chills with their music that is mounted on the post-rock/ stellar-psychedelia, and I cannot invent a most suitable term which may describe them better. The first of the two new singles that I listened to was 'The Parts That Need Replacing'. A fine tune that is coming from the early Pink Floyd era with a taste from the even earlier mid-60s psych rock period. And as it was sounding seemingly as an easy-going song, then it started to reveal another aspect of a 'delightful confusion' to me. And I  mean the more social rock psychedelia as it was presented by similar bands but in the early 90s now and they called it 'indie rock'. What a thing! What a blend! Listen!
I thought that this is it, this is the band, this is how they play, and this is their music. Yeah, funny me got hit in the soul when I listened to the other single (in the same album) 'Rose Devoid Of Form'. Here all is performed in another channel, the experimental one which openly flirts with the abstract mid-tempo sheer psych music. An amazing song it is with fabulous melodies, harmonies, arrangement, and performance. You must also listen to its lyrics that are describing That something which we may find in both Alice In Woderland and A Clockwork Orange. Everything was fine utnil the band decided to start jamming like a psych post-punk outfit. At this point dear readers, my eyes opened wide and my heartbeat started looking for that glass of beer on my desk. What an inspiration was that by The Academy! What a shot! Listen!
Now that I explained my situation, let me give you a few more hints on this band. Formed in Brighton nine years ago, The Academy of Sun is a four piece comprised of Nick Hudson (piano, synths, hammon organ, harmonium, vocals, percussion, synths), Kianna Blue (bass, synths), Guy Brice (guitars) and Ash Babb (drums). They play dystopian fantastic creations that combine the deeply personal and the poetically arcane that are dark yet buoyant – a controlled explosion of psychedelic and dark power pop with atmospheres couched in vast and expansive landscapes and cinematic arrangements . I said it all I think. 
On March 13, 'The Parts That Need Replacing' will be available across online stores and streaming platforms such as Spotify. The full album 'The Quiet Earth' will be released on April 24 on CD, as well as digitally.
Keep up with The Academy of Sun
Written by Mike D.