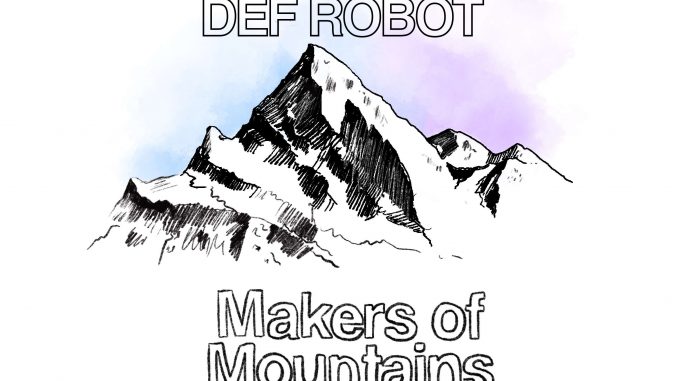 British outfit Def Robot present their new album 'Makers of Mountains',  released on June 7. This is their first batch of songs to be unleashed from the dark minds of Def Robot, addressing such themes as global ignorance of the destruction of our planet, relationship breakdown, guilt and hope, arrogance and censorship, while another album has already been announced for July 26!
Paul Taylor and David Hancox, began life as Def Robot earlier this year, guided by a shared enthusiasm for punk, rock and Americana, mixed with northern English grit and dark film noir. All these (and more) performed as the new and adventurous Alt-Rock storm from The UK. In the first couple of songs I clearly understood this is a real good album, in the last song of the album I started looking for info about the band.  This is not the first time Taylor and Hancox have collaborated, being bandmates in several bands prior to this including Manchester-based Furball, Slouch and Kerosene. 
"In 2018, we had reconnected, because we started working on unreleased Kerosene tracks, which were re-recorded, edited and mastered by all of the band," explains Paul Taylor adding, "We had found that our own recording and production skills had been individually worked on, in the intervening years since our former bands had ceased to be. Having been in three different bands together previously, it felt natural to start a fourth!"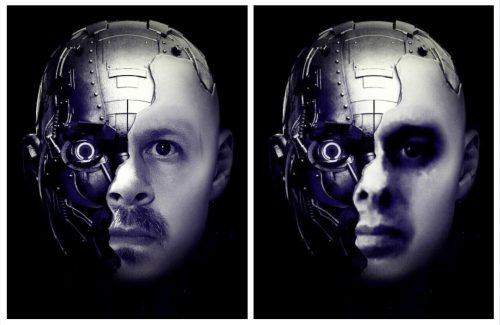 A very wise decision as 'Makers Of Mountains' album presents a study with their original keen on guitar-driven rock and roll, punky when needed and according to the lyrics, occasionally psyched out and as I said before, it is an  adventurous record in all. The album was recorded, produced, mixed and mastered, by Paul Taylor and David Hancox in Manchester, Kendal and Berlin like straddling the geographic divide between Berlin and Kendal. The leading track is 'Falling Apart Again' with a clever and indiosyncratic video too!
Let's turn it louder now, 'Ferman Saved My Life (CUT!)' is the second video to appear from the album, come on!
Some more guitars and power in 'Mover and a Shaker', please…
…while you may also find songs like 'Fortune Cookie Writer' in the album. You see, Def Robot plays a pretty refreshed Alt-Rock music with a wide array of influences and tastes!
'Makers Of Mountains' LP is among the albums which hide a glorious content inside and as I am a bit afraid that all coporate media and the mainstream "rock" places will ignore it, I decided it was a necessity to review it in NJ and to put it in our collection, because it simply rocks a lot with good care on the sound and performed by a band with serious skills!
Keep Up With Def Robot
Written by Mike D.