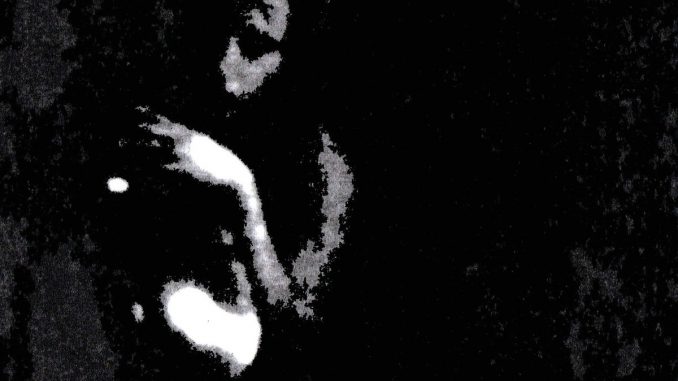 Asheville-based artist Polly Panic presents an extraordinary, vibrant and outstanding record – her third studio album. The Losing Form LP just released via Write Hook Records and already the headquarters of The Noise Journal have gotten a dose of chills and the thrills with this release. What's better than starting the day with a shredding cello rock ensemble album that coats us with sonic armor throughout the day?
Let me introduce you to Jenette Mackie: A cellist, a singer, a shredding artist, a garage rock oriented performer. She is also part of the heavy cello rock outfit Rasputina – an all-round alternative musician. Polly Panic is her own personal train with turbo engines, driving with greater thrust than expected and louder than life – she's an unstoppable rockin' machine. Together with drummer Ryan Rasnake and sound engineer Stephen Shoenecker, she has created a sonic adventure that drifts on heavy rock, desert rock and stoner, blues, all seemingly strung together with garage rock-oriented yarn. Dusty and heavy riffing (on the cello of course), graveyard-blues frays with death-rock to punk styles on vocals sometimes, Polly Panic is an outstanding frontwoman with a clear purpose: to drag us down with her lever and to leave us down there to watch the train disappear on the horizon once again.
This is a blast, right? Away from all the established norms of girl-with-cello fantasies with a gothic-wise wrapping, Jenette Mackie (a.ka. Polly Panic) sounds like quite a vixen, even to professional heavy rockers. She gives no warning about her approaching storm and eruptions and, like all original rock and roll ladies do, first she kills, then talks.
Also check out the official video for Losing Form, which descended on our screens. This is heavy stuff. Which way to the gardens, please? Polly Panic is an infectious and poisonous sonic flower!
This album touches on 10 different novels from real life, all cloaked with a passion…and warfare. As for the lyrics and the manifestos…these stories are woven from tales of lustful obsession (Side Piece), co-dependent addiction (Losing Form), joy in realizing you don't need who and what you thought you needed (Hollows), and a scorned lover's lethal revenge. The anthemic Annie is an ode to Annie Oakley and to women everywhere who live life and experience love on their own terms. Have a good day, and listen to this extraordinary album LOUD!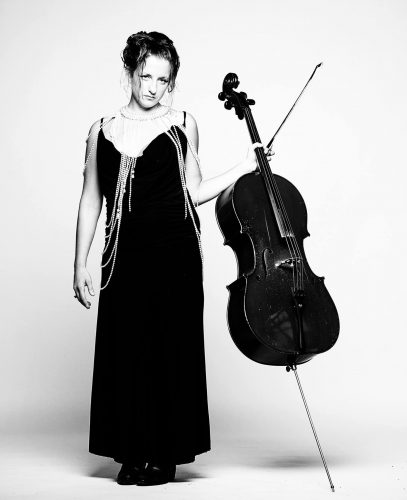 Keep Up With Polly Panic
Written by Mike D.