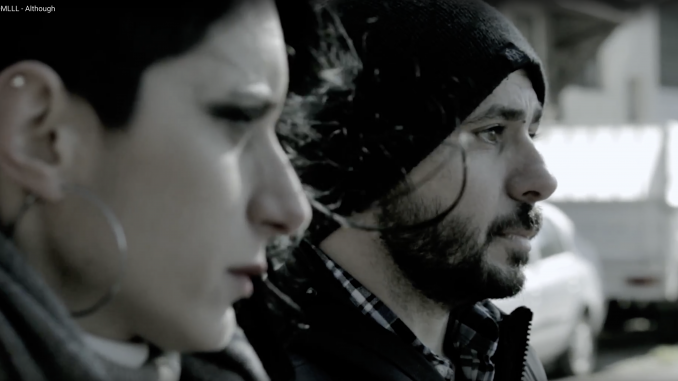 Turkish violinist Damla Bozkurt (aka DMLLL) is out with her debut EP, Short Tales of Winter, today on Verses Records, and we're pleased to premiere the video for its lead single. Short Tales of Winter is a five-track album in the neoclassical vein, with compositions largely designed for a violin ensemble.
Sometimes frantic, often triumphant, and entirely compelling, the EP bursts with feeling–a showcase for the classically trained Bozkurt's impressive bow skills and storytelling ability. The album, in fact, is rooted in storytelling–fueled by the grim imagery of dark fairy tales, the liner notes peppered with quotes from the Brothers Grimm and Hans Christian Andersen.
"These songs are inspired by the dark sides of some fairy tales," Bozkurt says. "When we were children, we all wished the world to be like the tales, but our world is not like we desired. I wish for a better future, and peace for all the children. This album is dedicated to the children who have to work from such young ages, and die from the cruelty of the world."
The single, titled Although, is simultaneously urgent and soothing–a three minute tale of loss and hope. It's complemented by a well-crafted video that could be a "bonus track" in the sense that it works like the last piece of a puzzle falling into place, providing closure to the listener who may not have realized something was missing.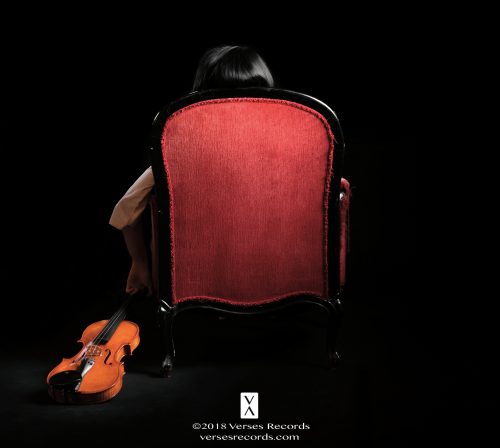 Speaking of puzzles: Do watch the video above. Ms. Bozkurt has passed along the fact that it's very personal to her, though she'd rather not delve into details. Filmed in Istanbul and produced by Multiple Minds, the film features a young actor named Safak Akyol who speaks volumes through a determined and curious silence as puzzle pieces–both literal and figurative–fall into place. With a bleak Cold War filter and mysterious vibe, it almost feels like an episode of The Americans. It's a coherent story in an age of abstract music productions.
Listen to the single below, the head on over to Bandcamp and put some money in the artist's pocket for a digital. As always, Verses Records has put special care into the visual design element/cover art. Check it out. DMLLL is on Facebook.