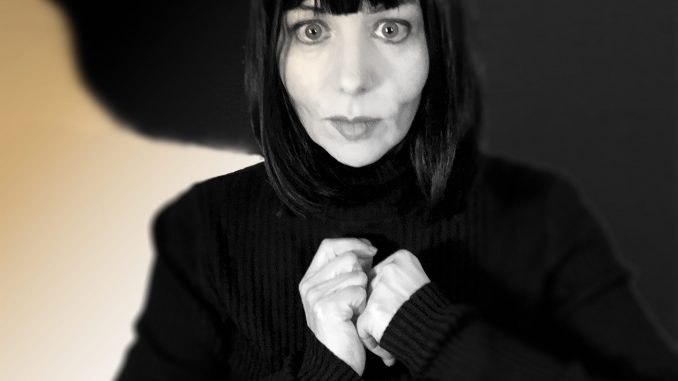 Alternative singer, songwriter, and multi-instrumentalist Jenn Vix announced the release of her Unlocked EP on October 20, preceded by the lead single Complicated Man. The Rhode Island artist is not new to the scene, having worked with a number of musicians from the international alternative, new wave scene. She's developed her natural talent in songwriting and established her singing persona and, like few, can deem to be a …chanteuse!
Complicated Man is a single that takes me back to the glory days of new wave-inspired alternative rock, when composing was more important than perception! Her singing manners are in the vein of Gitane Demone, Siouxsie or Nena Hagen: Emotional with a hard edge and so descriptive, while the music is in a mid-tempo, groovy style! She played all instruments (guitar, bass, synths,) on most of the EP, inviting R. Leonardo to play drums in the lead single, while John Ashton (The Psychedelic Furs) and Danny Chavis (The Veldt) helped explore her dark and cool universe.
…gritty guitar, melodic bassline and a vibey tune from start to end that reflect Vix's quote from her press release: "Complicated men are about covert and/or destructive relationships." A little absinthe in all the song's sense I may add…and love it!
Keep Up With Jenn Vix