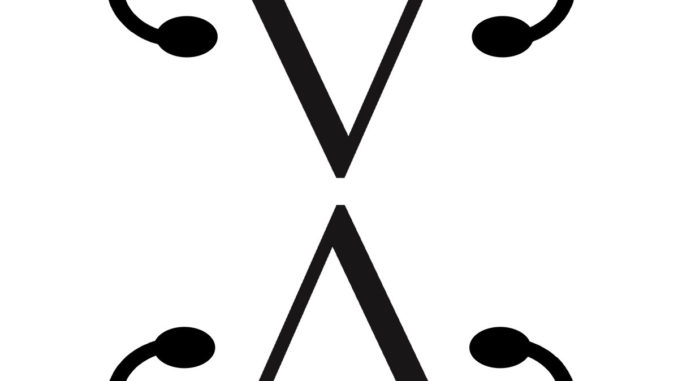 Verses Records–the same folks who brought you the CODE RED ACLU benefit compilation–are again stepping up for a good cause: Supporting Planned Parenthood.
"Basically, we decided to move forward with the Planned Parenthood compilation based on the results from the ACLU compilation," said label co-founder Douglas Kallmeyer. "As you can tell by the scale of these releases there is no shortage of interest or effort in the international artistic community."
The presidency of Donald Trump is barely in its third month and has already been disastrous for women's health. Yes, the 45th president, who casually boasts of sexual assault and has been accused of actual assault by dozens of women, is now making policy.
Within days of his inauguration, Trump signed an executive order eliminating the federal funding of organizations that "support or participate" in abortion internationally, a move the conservative Washington Times interpreted as a direct assault on Planned Parenthood Global. An emboldened Republican Congress is pushing a new health care bill that would straight-up defund domestic Planned Parenthood–a move that would wreak havoc on the health of millions of American women, especially those with low incomes.
2.5 million American women and men rely on Planned Parenthood's services every year. Nearly 600,000 unintended pregnancies are prevented with their help every year. Every year, Planned Parenthood provides hundreds of thousands of preventative cancer exams. Now, more than ever, Planned Parenthood needs our help.
The compilation, which will see its entire proceeds donated to Planned Parenthood, is sprawling at 44 tracks, featuring artists from 10 countries "with the common goal being to help raise funds and awareness for public health care programs that are in jeopardy."
The sounds are eclectic and the roster woman-dominated. Kallmeyer explained that roughly 70% of the artists featured are or identify as female.
"Initially we discussed whether or not we should be inclusive of the male gender, as the primary issues at hand are women's reproductive rights," said Kallmeyer. "However, Planned Parenthood has programs that benefit men, women, and children; so we decided to focus on women in music, and not be gender exclusive–which can also be defeating to the idea of community."
From Lebanese artist Stephanie Merchak's downtempo sounds–reminiscent of Air–to the ambient sounds of Washington's Yoko K and Nashville's Belly Full of Stars, the electronic element is well represented on the album.
Mystery producer Guiville creates a Mazzy Star like ambience for vocalist Mercy Weiss, while Clara Engel's "minimalist avant-blues hymn," Uneasy Spirit, is time-shifting and spiritual. Turkey's Damla Bozkurt aka Dmlll's Ve is a gorgeous violin composition.
Jazz (Fold), post-rock (The Orchid), garage metal (Dead Neanderthals), and avant garde ghostly choir sounds by a piano instructor (Elisa Faires) can also be found here.
Give the album a listen right here, then head over to Bandcamp and give Planned Parenthood $8 for high-quality downloads (nearly four hours of music). Your donation could, quite literally, save lives.