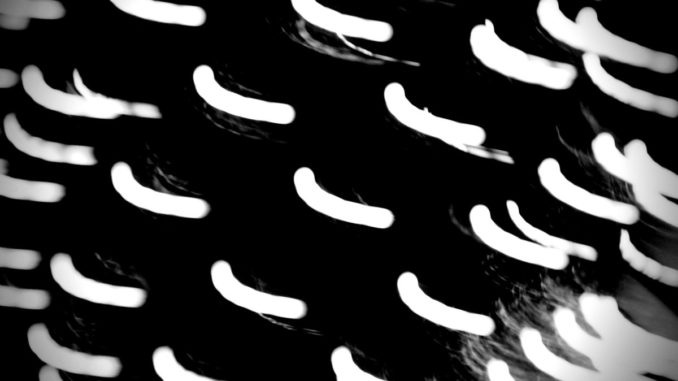 Manchester native Daniel Land is an artist whose reputation precedes him. His shoegaze-inspired work with Daniel Land & The Modern Painters was described by The Guardian as "a magnificent, magical and monolithic slice of shoegaze beauty," and "a sonic cathedral moving majestically through the icy fjörds of the frozen north." His work with Ulrich Schnauss in the dream-pop act Engineers was praised by Spin as "a subtle sensory overload."
Now, with the disbanding of "The Modern Painters," he's out with a new LP, In Love With a Ghost–a gorgeous, lush, and accessible work that coalesces the diverse sounds he's created in the past. It's like fusion dining for the ears, but you aren't going to leave hungry, wishing you had just hit that Indian joint instead.
"With In Love With A Ghost," Land says, "I came full circle for a while by incorporating a whole bunch of influences that pre-date my love of dream-pop and shoegaze. I really wanted to make a colorful, widescreen, detailed record. When I started the album, I didn't have a live band, and most of the tracks were written on the piano, for my own amusement, rather than for a group with three guitarists."
Dreamy with its emphasis on melody and ambiance, Ghost is sprinkled with jazzy sax and vocals that, taken together, could be a downtempo Afghan Whigs album fronted by a less-damaged Greg Dulli. The standout track is Holes on the Dancefloor, a house-infused pop gem with shimmering synths and airy atmosphere that will please fans of Stars and The Postal Service. In the right remixer's hands, it could move dance floors on both sides of the Atlantic.
Give the LP a listen below, then head on over to Bandcamp and drop some bucks. Daniel Land is on Facebook and Twitter.