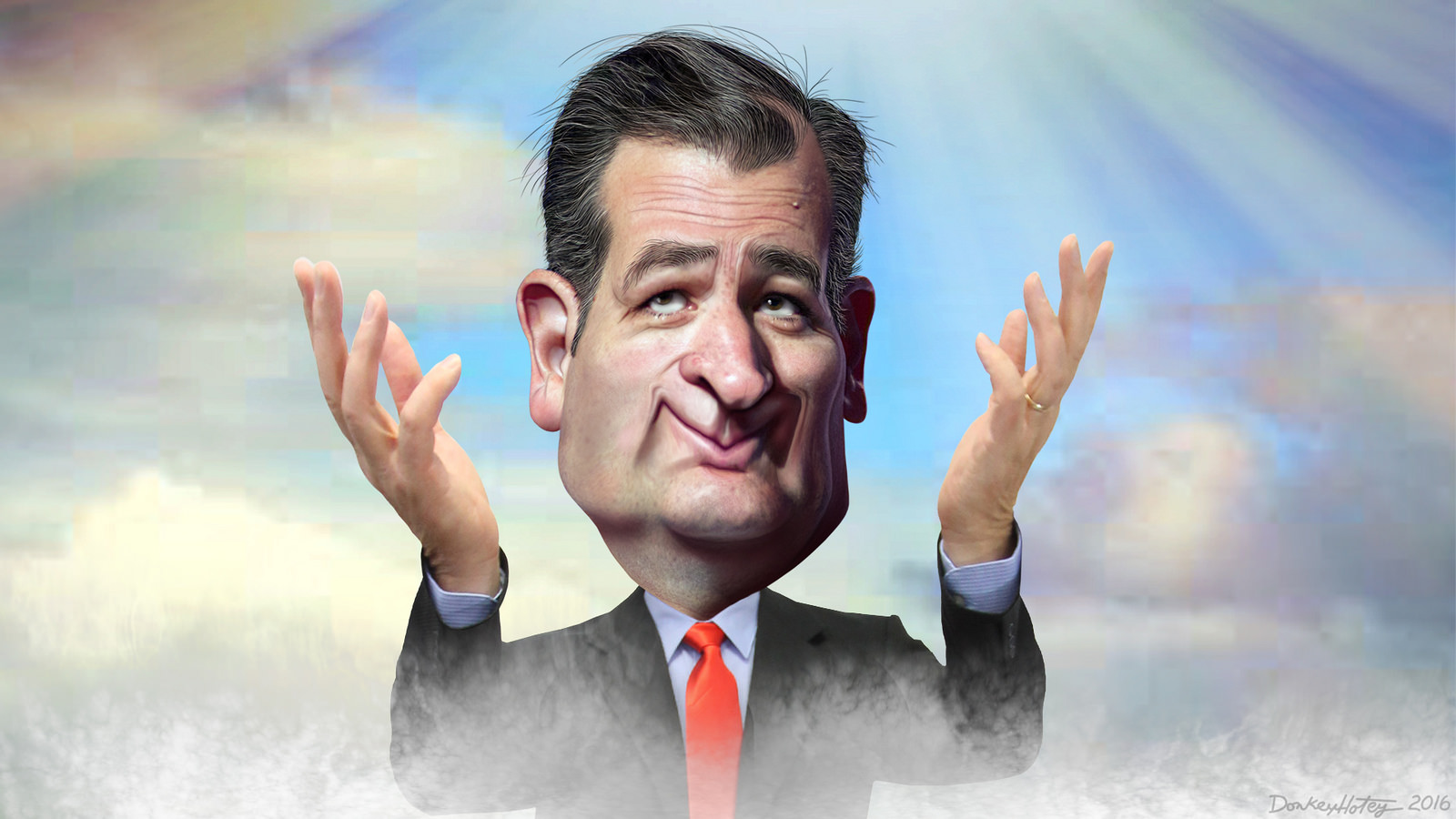 UPDATE: The endorsement video has been taken down. Explosion in the Sky's label, Temporary Residence, released this statement to Pitchfork: "Temporary Residence and Explosions In The Sky issued an immediate takedown of the Ted Cruz campaign video, as it violates the artist and label's copyrights. No attempt was made by Ted Cruz's campaign to seek permission to use this song. All uses of Explosions In The Sky's music in Ted Cruz's campaign are illegal and in direct violation of U.S. Copyright law." Amazing news! But feel free to hit us up next time, Temporary Residence. Pitchfork is cool and all, but who's got your back? We kid. Kind of. In place of the endorsement video, we've posted EITS's new single Disintegration Anxiety from their upcoming release The Wilderness. Give it a listen and then pick it up on April Fools' Day.
Explosions in the Sky say they are "absolutely not okay" with Ted Cruz using their music to promote his brand.
The third-place GOP presidential candidate and Texas Senator just got a big endorsement in his home state primary race. Cruz, who has lost three early competitions in a row to front-runner Donald Trump, and just came in third behind possible robot Marco Rubio in last night's Nevada caucuses, is seeing his Texas lead shrink as Trump barrels down on his Republican competitors. To the rescue: Governor Greg Abbott, perhaps most well known to those outside the state for raiding Planned Parenthood clinics and feeding into weird right-wing conspiracies about Walmart detention centers.
Abbott put out a video earlier today praising Cruz as "principled" and "fearless..with true conviction…a 'constitutionalist' whose judgment I trust to appoint the right judges to the Supreme Court." Sounds great for Republicans! I guess.
Sounds even greater because of an inspirational soundtrack playing in the background that will be familiar to fans of post-rock (not to mention the incredible TV series Friday Night Lights) everywhere: Your Hand in Mine by Austin soundscape gods Explosions in the Sky.
Is this an endorsement by the band? Most definitely not. Explosions in the Sky quickly responded to a tweet I sent them for comment in which they explain "we are absolutely not okay with it. Those are two people we don't like very much. We'll get to the bottom of this."
@AlibiPierce we are absolutely not okay with it. Those are two people we don't like very much. We'll get to the bottom of this. Thanks.

— ExplosionsInTheSky (@EITS) February 24, 2016
Politicians have a nasty habit of appropriating music by acts that despise the views being espoused at rallies and in advertisements. Most recently, The Rolling Stones and Adele have had their music used by Donald Trump at his events without their permission, while Aerosmith, Neil Young, and R.E.M. have all issued cease-and-desist letters to the Teflon Don for commandeering their sounds at his rallies. Chris Christie, George W. Bush, and Ronald Reagan (notice the partisan trend here) have also run into issues for using the music of bands who disagree with their beliefs in order to promote said beliefs.
Good on Explosions. Best of luck, gentlemen!
Here's the endorsement that new track we promised you:
(Correction: The headline and lead of this article originally misquoted Explosions in the Sky. They are "absolutely not okay," and not "most definitely not ok" with the endorsement video. Sorry. Stoner shit.)