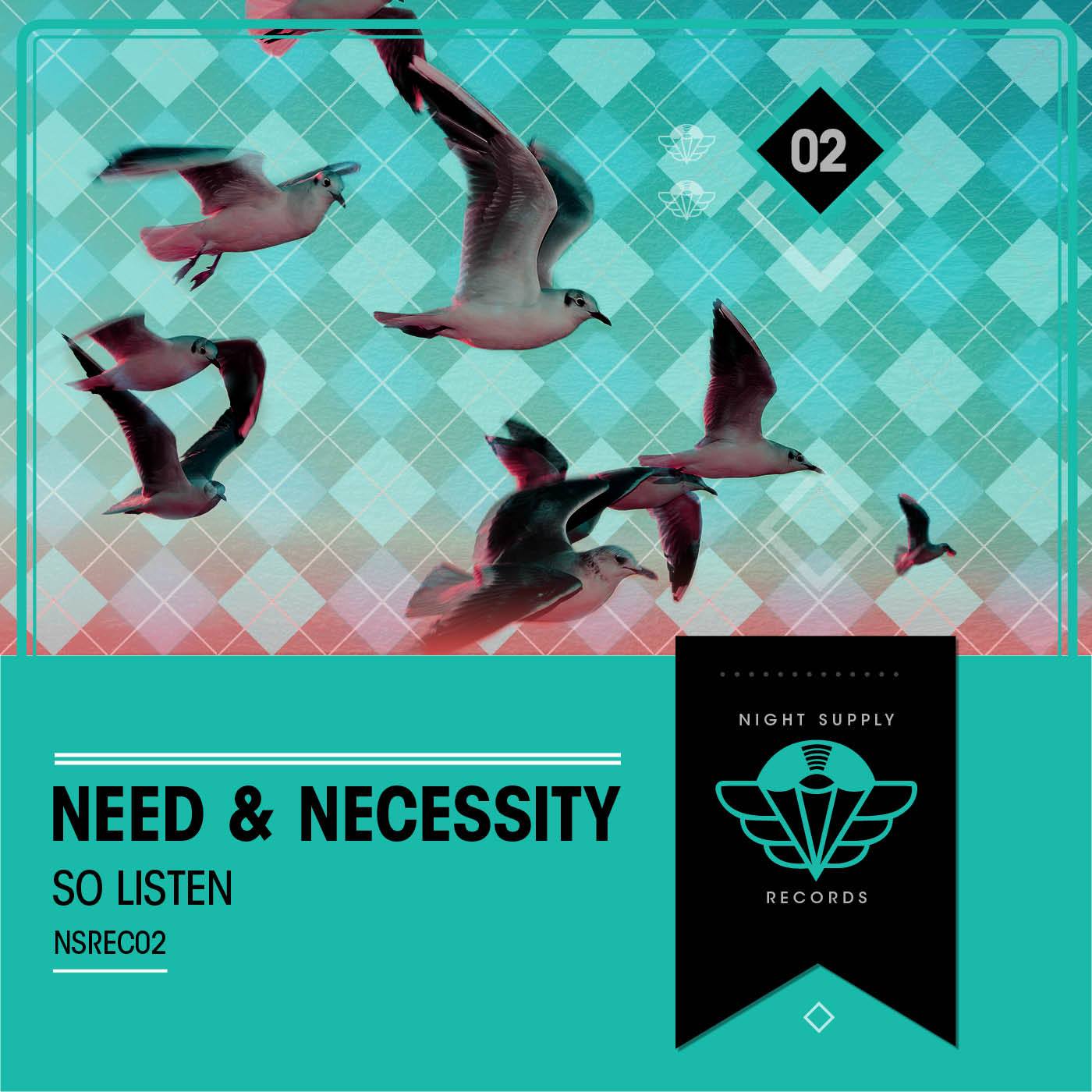 This article originally appeared at the now defunct blog over at TheHundred. You can read all of Alibi Pierce's electronic music news coverage right here, or at his TheHundred author page (while it's still up).
Local Denver house heroes Need & Necessity are out with another hot release on our very own Night Supply Records. This–their fifth on Night Supply–is the label's second Beatport release and a worthy follow up to Mosis' garage-fused Do That EP that enjoyed some time on the site's "Top 25 Deep House Release" list.
So Listen kicks off with a slightly off-kilter bass-kick-clap build, slowly incorporating a vocal sample, maracas, and crash. As the elements coalesce, a warbly 303-vibed bassline hits and the urgent "So Listen" vocal sample morphs into a screwed-down John Doe lyric borrowed from Timbaland's 2007 hit The Way I Are: "Baby girl, I don't got a huge ol' house I rent a room in a house/Listen baby girl, I ain't got a motorboat but I can float your boat."
And then, like a blast of cocaine cutting through a ketamine fog, everything falls into place and the track bursts forward as a straight 4-4 banger driven by the Doe sample and the bassline's evolution into a deep guttural groove. Well-timed percussive flourishes and a melodic chimey synth top things off for a proper dance floor experience. Summer's right around the corner and this one is guaranteed to keep em sweatin'.
Head on over to Beatport for a download, and check it out here in its entirety: