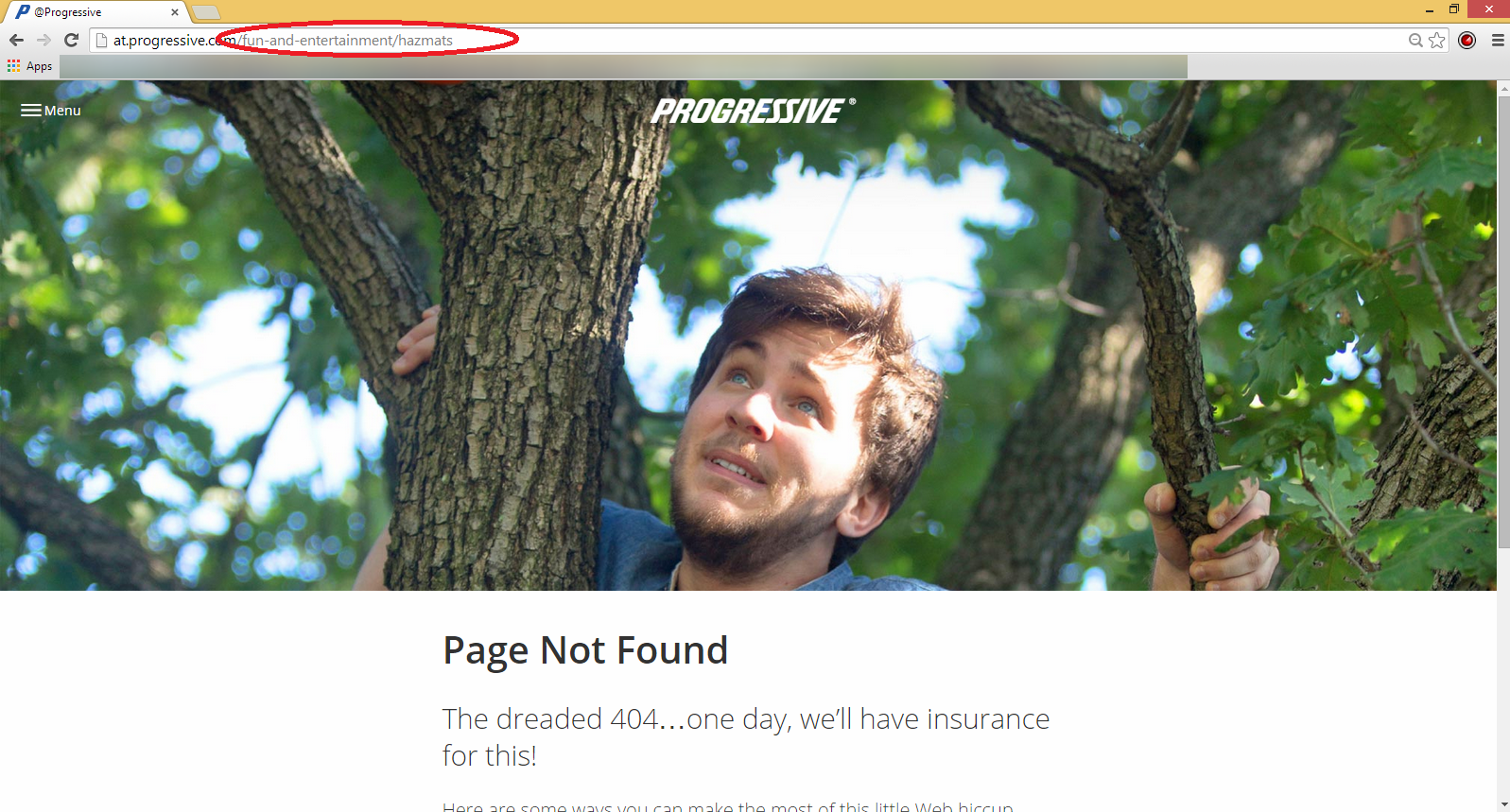 A little over a week ago we wrote about an offensive Progressive Insurance television commercial that was airing on TV and posted online. The ad featured a Progressive employee being detained by men in hazmat suits and sprayed down in a decontamination area. With the escalating Ebola hysteria in the US right now, we felt it was inappropriate to air it.

Well, even though Progressive did not acknowledge or reply to any of the tweets we sent their way, they must have taken notice. Because the ad has quietly been taken down. The results still show up on the Google (see below), but clicking the link sends you to a 404 (see above). In addition to removing the Ebola video and its description from their "fun and entertainment" page, they also took down the YouTube version. For now, iSpot.tv is still hosting it–you can check that out in our original article.



We'll gladly take credit for the removal, though I guess there's always the possibility that some sharp executive somewhere in the echelons of Progressive Insurance has a conscience and a little discretion. Nah, we'll take credit.
Here are some screenshots for posterity: