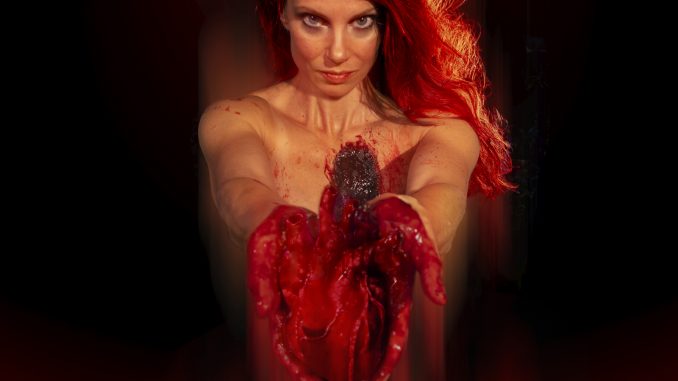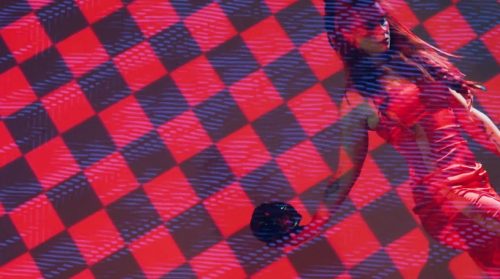 Emily Palen, "If I could pour out my heart for everyone to feel, see and hear, it is 'Dreams & Devastation'.  I've always had this unshakeable knowing that we, as a plant are on the cusp of radical evolution.  As a musician I have been drawn to deepen my work into it's most authentic core.  This album is the evolution of that path up until this point. It is energetically designed to inspire awaken the slumbered, bring peace to the peaceless and inescapable truth to the predator."
San Francisco Bay Area outfit KnightressM1 releases today Sept. 24 their debut album 'Dreams and Devastation', a 12-song ambitious concept album that explores both the emotional depths of personal transformation and the journey of cosmic awakening. KnightressM1 is a power rock trio based in Oakland. Formed in 2011 by violinist, vocalist, pianist and composer Emily Palen with support from drummer Rob Ahlers (50FOOTWAVE, Kristin Hersh), KnightressM1 was joined by bassist Uriah Duffy (Whitesnake), and guitarist Mick Murphy for this studio album.
The record is all an amazing harvest of kaleidoscopic metal music that explores post-orchestral-metal over hard rock grounds with a clear glimpse toward the gothic rock/ metal majesty. A very imposing album with a lot of work too in the studio. Earlier, the band presented singles 'Lock & Key' and 'Polarity Integrate', along with stunning accompanying videos. KnightressM1 is the sonic manifestation of Palen's heart – relentless, and here we have one very talented and so much skilled musician.   
No question at all if Palen can write nice and catchy riffs which then orchestrates them exemplary into something more grandiose. She knows music (undoubtedly) and she holds all the 'tricks' on how to create some pure post-gothic-and-foreground songs (obviously). 
"This is a tale of my own healing, songs that helped me to get through impossible places.  Music that saved my life. Everything that I have ever been through, every person I loved, lost, gained; every abandoned heartbreak, every dagger's edge now makes sense in the context of this album…when I'm completely honest with the music, it alchemizes the deepest sadness and betrayal into an unbreakable strength and love. We become greater because of the life we have lived, not in spite of it", says Emily Palen.
The embodiment of musical manifestations, KnightressM1 is based on the thematic concept of a female galactic warrior, who comes to Earth to bring justice, hunt corruption and restore truth. Within universal language, M1 is code for unity. This is her identifier. Her frequency. KnightressM1 (KM1) is the vessel through which Palen creates and shares her unique contributions to what is more commonly known here on earth as the music industry.
As of September 25, the 'Dreams and Devastation' LP is available across digital outlets such as Apple Music and streaming platforms such as Spotify.
Keep up with KnightressM1
Website | Facebook | Instagram | Twitter | YouTube | Soundcloud | Spotify | Apple Music | Booking | Press contact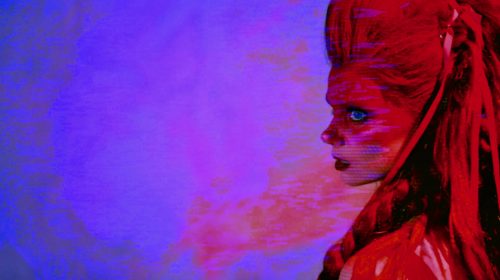 Written by Mike D.