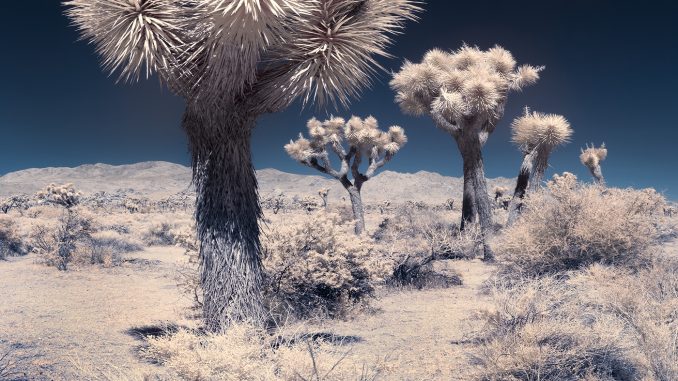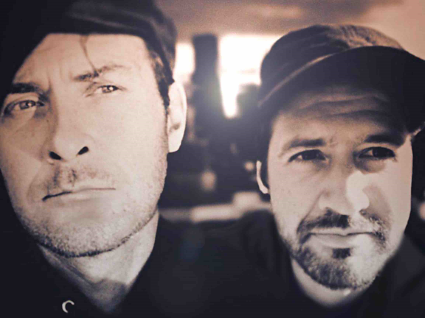 Earlier on April 27, Lunar Twin published their new album 'Ghost Moon Ritual' by Tropical Depression/Desert Heat which is the duos new imprint. There's a lot to say about their new album as it was created by life itself, and life is as we know it, unpredictable, occasionally sour or bitter, and ever loving too. 
After 2017's 'Night Tides' album the duo had to take a long break before their new release, fortunatelly without breaking up the band. You see, during the three years of writing and recording the album, several people close to the band passed away bringing a heavy mood to the proceedings. During this time, two beautiful children were born as well, bringing with them a reminder of the joy that still exists and is always enduring. Realizing that all there is now and that the outside world at large seemed to be teetering more and more on the edge of a cliff. Work moved slowly, tuning this out and retreating into the studio with heavy hearts, the duo worked to channel the grief and hope and joy into what has become 'Ghost Moon Ritual'. So, the whole new album is a song-cycle influenced by redemption, hope, failure and endurance.
I didn't listen to any depressive songs in it, I didn't find any 'black stones' in their new album. All I found was a really mature new record with marvellous songs and great arrangemets all over, finally, a disarming effect and a great record. Lunar Twins create electronic down-trempo music that sounds mostly as 'indie' stuff and the reason is that they blend it all with trip-hop and dream pop norms, without hiding at all their influences from the new wave brunch as a seemingly live band. 'Drunken Sky' was the first one that came out from this album and with an official video too!
The second one is 'Electric Lights'…
…and the third one, 'Slow Down'.
As you understand the duo creates sonic 'episodes' that are taken from life with always brilliant lyrics, and the album includes 13 songs as a complete work of art where they show their 'commitment' to each track in it.
"I feel grateful… making this record it was a pretty cathartic process but glad to have been able to be a part of this and thankful for Chris and my Dog Zoey for sticking it out with me to see it all the way to the finish" says Bryce Boudreau, the vocalist and songwriter of Lunar Twin who is a Los Angeles native currently residing in Hawaii, while multi-instrumentalist/ producer Chris Murphy who lives in Salt Lake City adds "This album has been a painstaking, yet much needed creative release for us. We've poured our heart into this one and we're excited to share it." 
But apart from all these things, to me 'Ghost Moon Ritual' has an utterly traveling spirit that is a record to drive with in long distances and a record that has a marvellous flow from track to track. It reminds me things, it eases my own memories and after all, I think that we all need a quality break from these loud amplifiers of our beloved screaming bands all the time (before we fall to the addiction again, yes). 
The album was recorded at Ohia Studios (Wailea, Hawaii) and Desert Heat (Salt Lake City), with Mastering by Scott Selfridge, and Cover art by Steve Zigler. Lunar Twin photo credit: Waruni Herath, Desert Heat Studios.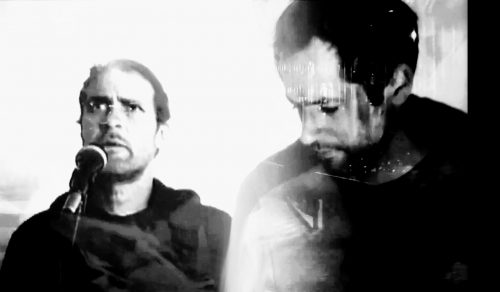 Keep up with Lunar Twin
Written by Mike D.