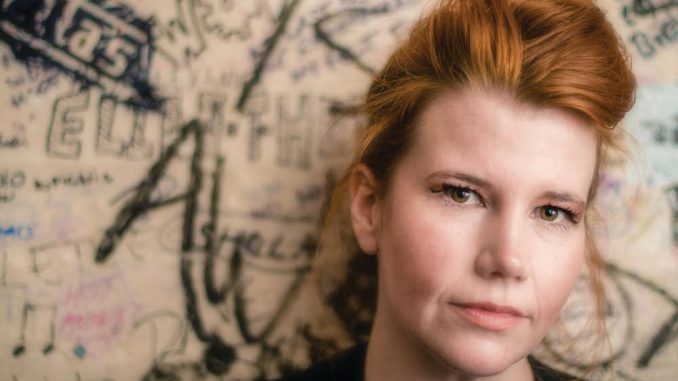 Talking Elephant Records has released the brand new 4-track London Irish EP from Irish-born London-based singer/songstress Linda Em. Originally hailing from Waterford, Ireland, Linda's family immigrated to London's East End in the 80s. She's a natural singer, a songwriter who owns a natural gift, her striking voice.Linda first started singing blues and rock 'n' roll in pubs and clubs in her early twenties and, in the meantime, she adopted strong elements of Americana and folk noir with an ominous and atmospheric Celtic undercurrent to it and splashes of gospel and soul. How difficult it may seem, but her music runs easily in her veins. Linda Em is a storyteller and a skilled musician who is keen on blending her songs with her own artistic concerns and all the music styles she needs to sing, and she shapes it all with a disarming frankness. In other words, she is extremely talented. You may choose between Wild Fire, Two Hands, Little Lightmaker, and White Horse, the blend which comforts you the most, but in no case will you end up ignoring the other tracks here.
Her new EP consists of folk-blues mostly, occasionally played like in a bit of Irish to American blues with Celtic roots throughout. I guess that is what drew me to this music the most – a kind of old-school record with a number of surprises hidden within. How would old-school taste with an Irish malt though? On the lead track Wild Fire, Linda Em shares vocals with Gavin Glass, who produced this EP and played some instruments as well.
Other musicians contributing to this record are Scott Halliday on bass and drums, Robert James Hurt on mandolin, acoustic and baritone guitars, Suzanne Ho on piano, Teresa Connelly on backing vocals, opera vocal by Neeharika Gollapalli. As I mentioned before, all other instruments were performed by Gavin Glass. Collectively this team has successfully reached a not-so-easy target. This is not mainstream music and it's not rock music, but it blends styles that require a certain touch of nobility, and there's no question about the team's skills. Lucky Linda Em found the right people to play with for her songs, each of which are co-written with different people. Linda Em co-wrote 'Wild Fire' with Eamon Gilmore. 'Two Hands' was co-written with Ian Montague, 'Little Lightmaker' with Linda Coogan Byrne, and 'White Horse' with Chris Wyatt.
"As a lyricist, I'm telling a story and, through working with producer Gavin Glass, I think the musical side reflects and illustrates that. Gavin has managed to give the songs and sound a strong cohesiveness even though the songs are all written with different people," says Linda Em.
This is a fantastic record, I say. Linda Em has clearly demonstrated her prowess as a performer and writer, not to mention her uniqueness relative to so many other artists currently thriving on the London and Irish music scene, not to mention those beyond. You should also appreciate her song Two Hands!
The London Irish EP is now available through the regular online stores and streaming platforms and also on CD from Talking Elephant Records.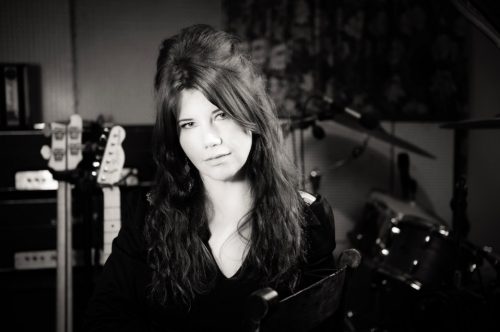 Keep Up With Linda Em
Written by Mike D.