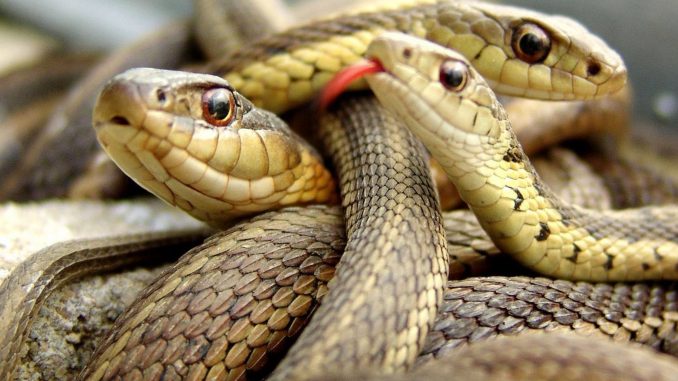 A silly, joyful, and a dangerous story unfolds like a morbid snakeskin within the last hours in the gathering of the NorthAtlanticTerroristsOrganisation, in Europe, Brussels the beautiful city with the most corpsey scent since its birth…the tower of Kafka's imagery, the root of all evil. Lockheed Martin's and Boeing spokesman Trump raised his voice on the European mambas and king-cobras to get more armament outfits; Donald didn't you ask your predecessors Georges, Bills, Ronalds, Obamas, that in the heart of the conspiracy you shouldn't threat these venomous snakes by raising your voice? What a silly serial-cowboy you were when you pointed your finger to psychopath Merkel?! Serious now Donald?!?!?! Do you think Donald that these European grimes shed a tear of sweat on their ears? Napoleon Macron, Psyco Merkel, Italian Mafia, Sultan Erdogan, The Medieval Crown of Spain, Denmark's Thors, Nederland's slave ships, even the poorest Ancient Greek glory P.M. Pinocchio Alex, really shook up with your thunderous threats?…and the beat goes ooon…..You are a rude and spoiled fela who came in pumpers to shout on snakes? Not any snakes, but the European mambas who have "discovered" all banking warcraft and the means of financial witchery since the glorious days of European Renaissance times. Damn, a gathering of an anomaly in Brussels which led you into the arms of Babe-May the British, who led you into the swamp of the Windsor's Elisadeth, my dear. But it is also us, the southern "Indian" Mediterraneos in our endless blue and salt, our burning suns and our restlessness, the watermelon and a dive together with our friends the Arabs which you defined them as a threat to our continent…..our colorful and multi-culti landscape, same as yours the US. I ask you Don, where are your ancestors from? Are they White Supreme Native American Figures? "These shitheads don't understand me" I hear you screaming, "I'll become best friends with Kim the Emperrooor". Avatar people, free tribes, sensual beings, press play and listen loud to Noise Journal's damn hot playlist no.2 for July, a beer…and a couple more notes before we press play together, 330.000 Syrian (all intifadas right?) refugees are trapped in the Turkish borders…..waiting to be humiliated, vandalised and die, almost 3.000 African refugees were recently thrown alone in Sahara by the Algiers authorities waiting for the reaper, evil has no boundaries.
Germany's deathrockers Carrows let out on June 24 another fine art element of dark rock punk for batcavers with taste, Broken Sun!
Nashville's gorgeous quintet Palm Ghosts who plays many styles but all filtered through that indie yet misty Tenessee musings style, new album Architect out on June 8 and here is A Lover's Quarrel!
San Francisco will never die in the hearts of its artists. In my imagination, I drive that Firebird '67 to the beach with that tune and my love Caroline and the Silver Screen, by William Duke's new Quatro LP on June 27!
Post-punk father-son duo from Washington, DC. Originally a three-piece involving two completely other people, the addition of Paul Todd's son Jacob Sebastian, who happens to be a classical musician, has produced a highly melodic number here. Currently on tour, and you may catch them here!
Fredericton's (Canada) DenMother released her new Victoria album on June 16…..ambient electronics with some blows coming from minimal music and her enchanting, haunting voice…and a true composer!
Klammer, hailing from Leeds in Britain's Yorkshire region, this is the second single to be released from the 3rd album You Have Been Processed on Under dogs Records in August 2018. Spiral Girl, British post-punk in the flesh!
She is Sanae Yamada, the other half of Moon Duo's psych-gazed-kraut trip project. Vive La Void is the solo moniker of the acknowledged musician/artist who offered on May 4 a stunning S/T new album…here is Devil, for 8 minutes sit back…thank you!
…after that musical trip, we dock our engines in Seattle to meet Nicholas Merz best known as the frontman of Seattle-based groundbreaking underground band Darto, and here is Fashion from his first solo record The Limits Of Men out on June 1 via Aagoo Records!
Attention: this girl is logged as the first female serial killer in history, she ripped off her classmates…vicious with a cause. Mary Bell from Paris en France says "razor sharp, ripping scissors, our aim is to fulfill her legacy. Think raw girl vocals, dark fuzz, post-punk, grunge, and dissonance"…I offered my veins without any second thoughts!
…and after that bloodbath, we feel that we have to lay down a bit to enjoy for one more time the tunes of our friend Rodney Cromwell, Technocrats!
An old poem here! Prudence, Michigan's cold post-punk minimal darkwavers let out that striking song in 2016, and video editor Piper Brigadista from Portugal worked on his usual stuff, to make a video for the song that the same band pronounced it as an official! Your Funeral was included in Strange Memories mini-album, tears and dancefloors!
Claudio Conti with his track Yeasty March off his new Garnet Dusk album, out now via Seahorse Recordings. Entirely calming and sure to please lovers of pop-folk blends, this reels in a delightful ebb and flow, while the new single beautifully embodies California's dreaming!
London's Future Daughters let out on June 30 a most impressive new single, A Thousand Eyes which swings between post-punk to alternative rock (British style) and a few new wave synthetic forms, you have to listen to it!
Texas-based …And We All Die may be post-punk industrial rockers, but for their latest release Modern Day Privateers (Remixes), they added further spice to the mix by inviting The Dead Milkmen frontman Rodney Anonymous to make his own contribution. This is the result – an exciting one at that!
Presented at the b-side to their latest single Apathy Is Easy, the Apathetic Remix by Southern Tribe goes down easy and chilled. Southern Tribe is the solo project of Andrew Newth, which is dedicated to sonic explorations of atmospheric downbeat and ambient territory. Here we have NZ's System Corporation that we love!
Last but not least and since all NJ's playlists are not created as musicdromes or music races for the artists to run for the first (damn) price, and because we simply adore them all equally, we suggest the new Big God video by our British love and muse Florence, that Florence + The Machine!
See Ya All In A While PPL, Mike D.