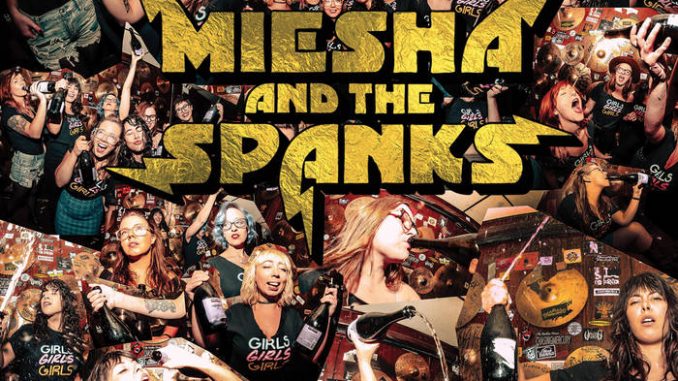 In the mood for some gritty, sexy, hook-infested rock 'n' roll? We have just the thing for you: Miesha & The Spanks are out today with their latest LP, Girls Girls Girls, and it's a filthy rocket of pure jet-fuel up the nostril, with surf rock sensibilities, a grunge groove and hair metal swagger.
The lead single, Lost Boy, has that close-mic'd four-four post punk beat that's all the rage these days, swarming with fuzzy guitars and frontwoman Miesha Louie's aggressive, sometimes shouted, punk melodies:
Do you know what to do? What did they tell you? You got a lot to learn–before you take your turn.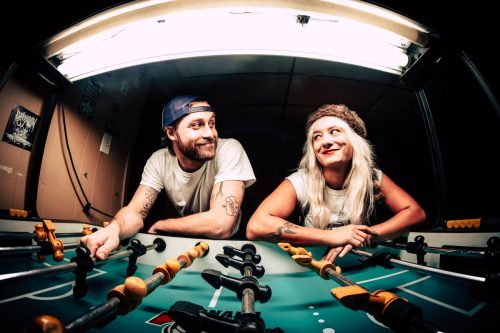 Atmosphere's melodic punk posture conjures images of a grittier, more sincere Courtney Love circa Live Through This with its overdrive, soaring doo-wop melodies and lusty lyrics:
I won't tell if you won't tell/I'm sure i'm not the only one to give it up to another one/We gotta keep it down low, low/If we let the secret out we'll only put the fire out…so keep your mouth shut
The Calgary duo of Louie and drummer Sean Hamilton never let up throughout the 10-track LP, with an assist from the Buzzcocks' Danny Farrant on production duties keeping it kinetic and grimy.
Miesha is the true star of the album, this being something like her 10th release since 2008. She shines brightly through moxie and mayhem.
Check the album out here, then head on over to Bandcamp to give it a buy.
Miesha & The Spanks are on Facebook, Twitter, and Instagram.