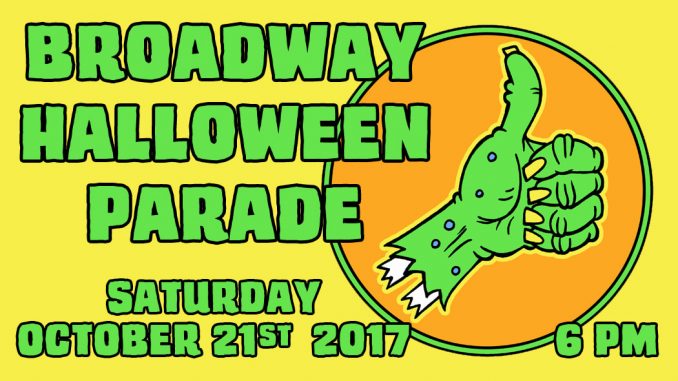 The inaugural Broadway Halloween Parade was awesome. While there's no official word (that we've found) of attendance numbers, I don't think it's much of an exaggeration to say that attendance broke into the thousands. It was a diverse crowd (by Denver standards), and the vibes at Sputnik after the event were fantastic. Hopefully it paid off for the businesses involved. It was great to see a well-attended, fun neighborhood event succeed. It was also great to see Betelgeuse, Ghostbusters, spacepeople, and the crazy disco aliens of The Hornet take to the streets alongside Mad Max-style post-apocalyptic battle cars and punks on bikes.
Not so cool? Denver Public Works chucking dog poo bags at kids expecting candy. But what can you do except blog about it?
Here's our low-res video featuring most of the above. Low res because, as cool as South Broadway is, AT&T's signal is awful down there (and in much of Denver), and Facebook Live totally drains your juice. Enjoy nonetheless!