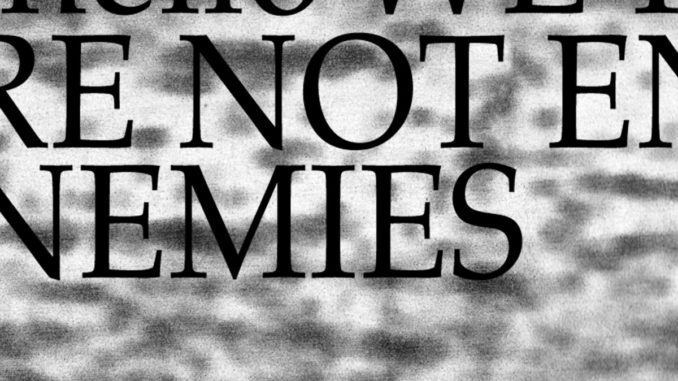 Milan-based producer Manfredi Lamartina, AKA Novanta, spent some time in Iceland last year and walked away moved by his experience. "Iceland seems a little piece of paradise with breathtaking landscapes and a general feeling of wonder," he says. "I really fell in love with that country."
From his experience comes Hello We're Not Enemies, a gorgeous half hour of genre-androgynous soundscapes inspired by the land of Björk, Sigur Rós, Múm, and countless other innovative bands with funny symbols over one or more vowels in their names.
That Iceland "sound" is present throughout HWNE in little glitchy samples, vacillating synth pads, and a ton of atmosphere. Goðafoss, the lead single off of the album, features a mean hook over a driving guitar and synthesized feedback, with vocals reminiscent of another Nordic act in Kent. Mike has a vocal sample that had me reaching for The Postal Service's We Will Become Silhouettes.
Tell a Story is a sea of soaring cicadas and the auditory flashes of fireflies. The human vocals are heavily filtered and relegated to the background–illustrative of the fusion of organic and digital sounds present throughout HWNE.
Find Novanta on Facebook, then give Hello We're Not Enemies a listen below the guest review. The album is available streaming and on limited edition black cassette–my opinion is that the rich sounds on the album are wasted on cassette, but I know that's the big thing right now. If it's your big thing, pick it up for five Euro.
What our friends think: