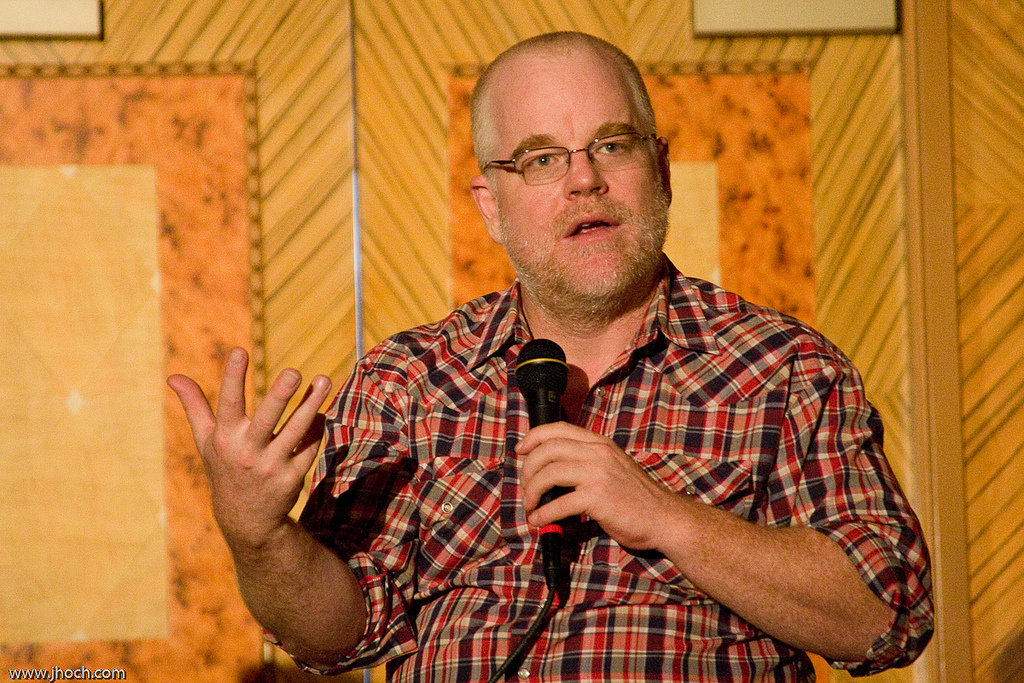 Well this is some sad fucking news for any movie lover: According to reports in The Wall Street Journal and NY Post, police have stated that Philip Seymour Hoffman was found dead this afternoon in his New York City apartment of an apparent drug overdose. Last May he admitted to having entered detox for heroin use, which he apparently used through his early twenties before managing a 20 year break.
The man was the highlight of just about every movie I saw him in, even when he only made vocal appearances. Though he didn't possess of movie star looks or even obvious charisma in the conventional sense, the gravitas and power of his personality showed through in every role, as he plowed right through the more traditional leading men chosen to play by his side. His skills neutralized the nonessential and superficial. His performances could make your skin crawl or your face light up with joy. He could make you believe that he was anybody, but thrived in the role of flawed protagonists just barely functioning within the world they're forced to live. Characters whose dark impulses and secrets seemed to literally be churning within them and desperately fighting to display themselves. He was brilliant.
This is a devastating development.
-Alibi Pierce