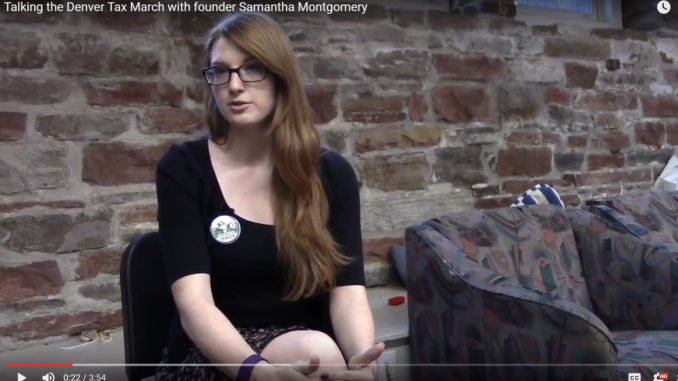 We sat down with Samantha Montgomery, founder of Denver's March for President Donald Trump's Tax Returns. She discussed the march's mission and its collaboration with Jason Legg of Strengthening Democracy Colorado, who has drafted a bill that would require all political candidates in Colorado to release their tax returns in order to qualify to run.
"That's something that we're particularly excited about–and we're hoping that other marches continue to do further down the line–is pick a cause or a legislative opportunity that has to do with what you're promoting, and really tie in a form of direct action to that. Because these marches are very energizing and very uplifting but they need to be beyond the day that they happen."

Jonathan Rose studies journalism in Denver. He sometimes writes as Alibi Pierce.

Latest posts by Jonathan Rose (see all)