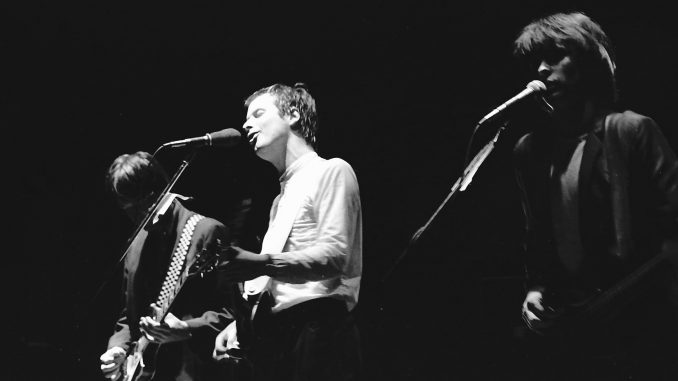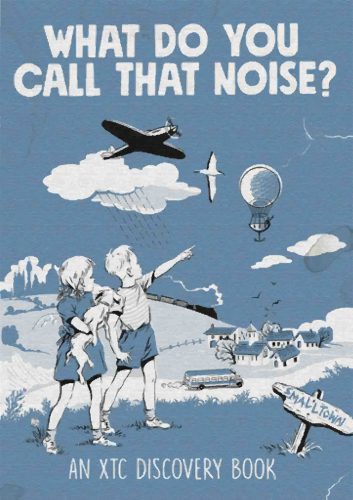 From Mark Fisher, the editor of 'The XTC Bumper Book of Fun for Boys and Girls', comes a new musical exploration of one of the most essential pop groups of the 20th century. 'What Do You Call That Noise? An XTC Discovery Book' is a compelling 228-page book involving some of the world's leading musicians and keenest XTC fans to discuss what makes this Swindon band so very special and the extent of the impact of their music worldwide. The book releases on March 4. Anyone ordering 'What Do You Call That Noise?' before midnight on Sunday, January 27 will be inducted into the Venerable League of Neon Shufflers and have their name published in the book. Fisher also offers an in-depth review of Colin Moulding and Terry Chambers playing live for the first time in 36 years as TC&I. during their recent Swindon Arts Centre residency, a performance named on BBC Radio 6 Music's Marc Riley show as one of the gigs of 2018.
Contributing musicians include Rick Buckler: The Jam, Chris Difford: Squeeze, Debbi Peterson: The Bangles, Dennis Locorriere: Dr Hook, Steve Conte: New York Dolls, Steven Page: Barenaked Ladies, Chris Butler: The Waitresses, Tracey Bryn: Voice of the Beehive, Jason Falkner: Jellyfish, Andrew Falkous: Future of the Left, Peter Gabriel, Mike Keneally: Frank Zappa. Plus Anton Barbeau, Todd Bernhardt, Chris Braide, Mikey Erg, Anne McCue, Jim Moray, Erich Sellheim, Rosie Vela, Mark Vidler, and David Yazbek, as well as members of Fassine, Big Big Train, bis, Cosmic Rough Riders, Odds, Tin Spirits, Palm Ghosts and many more…
Mark Fisher was still at school when he and his 17-year-old friend Paul Badger published the first issue of "Limelight". Created in Fisher's teenage bedroom with Cow Gum and Letraset, the fanzine went on to sell all over the world. Now based in Edinburgh, he is a freelance journalist writing for publications including The Guardian, The Scotsman and Variety. Apart from his two books in XTC, he is the author of The Edinburgh Fringe Survival Guide and How to Write About Theatre.
In his new book, every member of XTC makes an appearance. Andy Partridge speaks about mixing, Dave Gregory on arranging and Barry Andrews on the piano. The book also includes interviews with XTC drummers Pete Phipps, Pat Mastelotto, Ian Gregory, Prairie Prince, Dave Mattacks and Chuck Sabo. This publication features cover artwork by renowned illustrator Mark Thomas.
"Every XTC album that got ignored gave the band a real power jolt. It was like being the Duracell bunny and getting a fresh set of batteries in your back. It made us want to strive harder," says XTC frontman Andy Partridge. "Weirdly, it does feel like the band is being appreciated now. We've become a historical artefact that's more important than when it was a pot in Cro-Magnon times. As a museum exhibit it's become priceless, but as a Neanderthal pot, nobody wanted to bother pissing in it. It makes me feel valued – as long as I don't go into national treasure territory!"
"I was always quite envious of XTC because they weren't put in the same pigeonhole as punk bands. They were regarded as a bit more arty than that. We always had to fight off this flag, being under the banner of punk… XTC never seemed to fall into that trap. They had that freedom" quotes Rick Buckler (The Jam)
"Seeing them on TV was like being in a tribe. Together I thought we might rule the world… Yes, I stole from them. I'm sure I was not the only one. The wit did woo mee. I fell head over heels for the clever wordplay, the charge of the story and the sentimental Britishness of it all" quotes Chris Difford (Squeeze)
"XTC's music has always been there in my consciousness. I think about it a lot when I'm making records… They come across as an everyday group of people and that's very much what Barenaked Ladies were about too, living as ordinary a life as you can in a bizarre lifestyle like rock'n'roll" quotes Steven Page (Barenaked Ladies)
"I remember when I first heard Making Plans for Nigel on the radio… I absolutely loved the song, especially the drum part… Terry's drumming was so rhythmic. I was very much influenced by him. In fact, I would drum along to XTC songs to warm up. It was very inspiring to me!" quotes Debbi Peterson (The Bangles)
2018 marked the 40-year anniversary of XTC's first studio album White Music. While XTC was founded in 1972, it wasn't until 1979 that XTC had their first UK charting single. Colin Moulding and Andy Partridge continued their partnership until the group's dissolution in 2006. Lately, there has been renewed interest in XTC, in part due to the release of eye-opening XTC documentary 'This Is Pop' about the band's history and legacy, which looks at XTC and their journey from mercurial pop outsiders to full-blown national treasures and one of Britain's most influential yet unsung bands.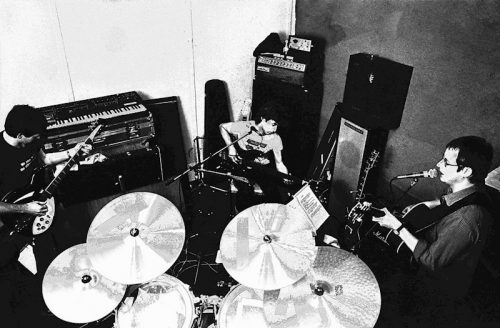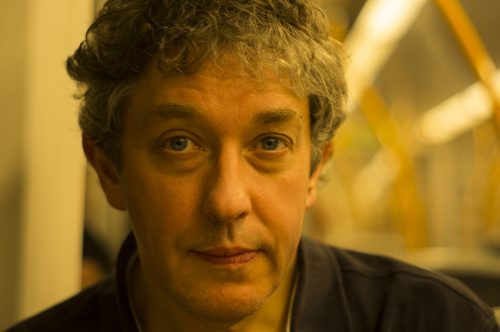 Keep Up With Limelight XTC