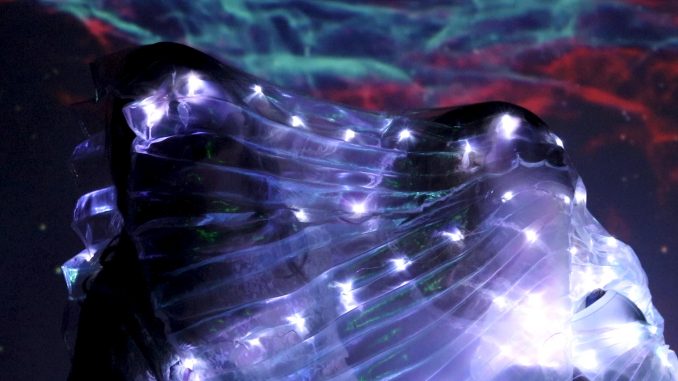 Verses Records out of the D.C.-area is back with another atmospheric act that's worth wrapping your head around: Spectral Habitat.
The Asheville, N.C. duo is comprised of Elisa Faires and Meg Mulheam — two strong artists that have already made their mark, both in their individual endeavors (each is a multi-instrumentalist with childhood musical roots), as well as in their current iteration: They've played festivals like Hi-Lites Fest and All Data Lost and toured all over.
Now their debut album, Atlas, is on the verge of release through Verses. And its lead is Night Dunes, which Noise Journal is proud to reveal:
The video captures the essence of Spectral Habitat's vibe and sound: Bright, ethereal — and more than a little haunting.
I happened to be catching up on HBO's adaptation of Stephen King's The Outsider the night that I first gave this a listen and my first thought was that Night Dunes would be a perfect fit for its quiet, gloomy (and stylish) intensity. The show is already scored with a ghostly neoclassical — and sometimes jarring — score. It could easily be replaced with this.
"The paired tracks of Day Dunes and Night Dunes begins with a single violin line, and gradually, vocal and synth lines enter in response to the gravity and expanse of this environment, following the movement from day into night," Spectral Habitat writes in its press material. "Fireflies channels the beating pulse of the magical creatures so prevalent in North Carolina summers."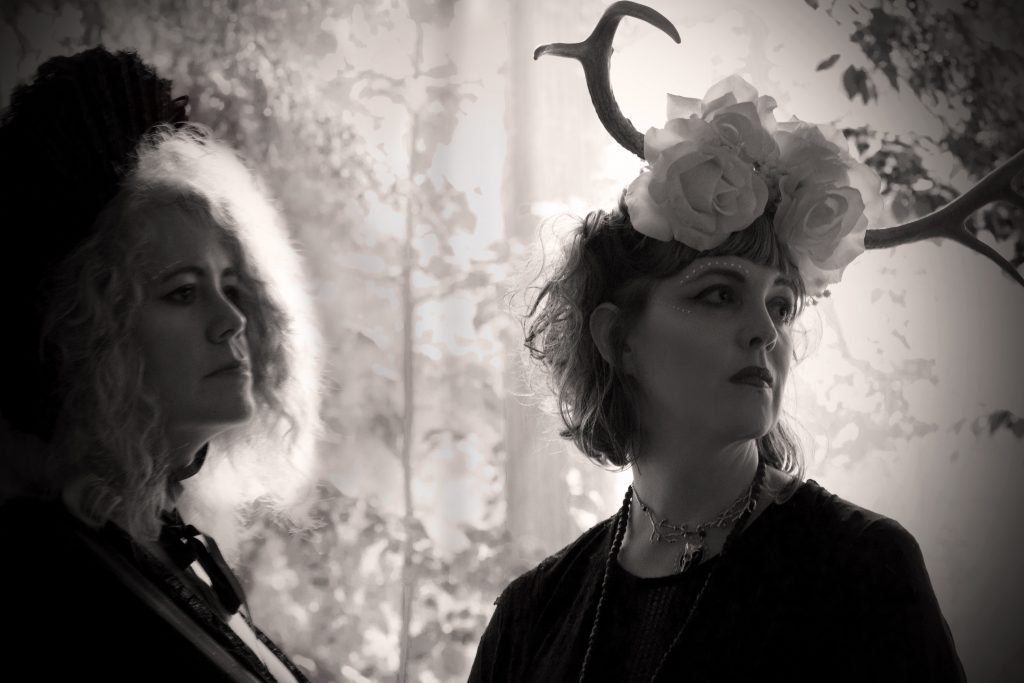 The video's director, Peter Speer, connected with Faires and Mulheam to make sure he captured on film something true to their vision.
"The making of the video was a fully collaborative process between myself, Elisa and Meg," Speer said in an interview with Verses Records' Dave Harris. "… We quickly gravitated toward not necessarily having a linear narrative with the sequence of images chosen, instead embracing mystery. We weren't totally sure how or where we would film these things, but generally speaking, we knew we wanted to have images of the night dunes, of the night in general, which landed with incorporating star scapes and imagery of the night."
Speer explained that the video was inspired by a 1960s film called "The Color of Pomegranates," and filmed at two local venues, Static Age Records and Revolve, which donated their space. Projectors and an LED cape are used to cool , in some cases entomological, effect.
The full Atlas album will be released Feb. 28 — both on cassette and digitally — but preorders begin today. Hit up Bandcamp to take advantage of that. 
An album release party will be held Jan. 30 at Asheville's The Mothlight.
Find Verses Records on: Twitter Instagram Facebook