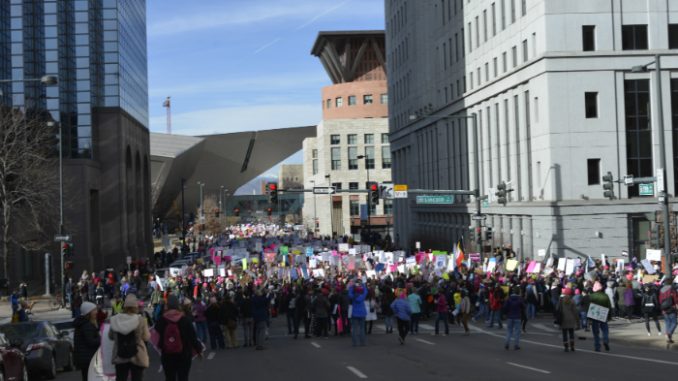 150,000 people descended onto downtown Denver today for the second Women's March on Colorado–a protest against President Donald Trump as he enters his second year in office.
We interviewed several participants, including Jena Griswold, the candidate aiming to be Colorado's first secretary of state.
"The Women's March, I think, is symbolic of where our country is today," Griswold said. "There's a lot that we need to continue to fight for for equality–not just for women, but for all Americans."
Watch our video for the full interview, as well as scenes from what continues to be the loudest, most visible protest against the Trump administration.
Bonus: Features music from Sounds of Sputnik. New Born is inspired by Russian hostilities in the Ukraine. Listen and buy here.