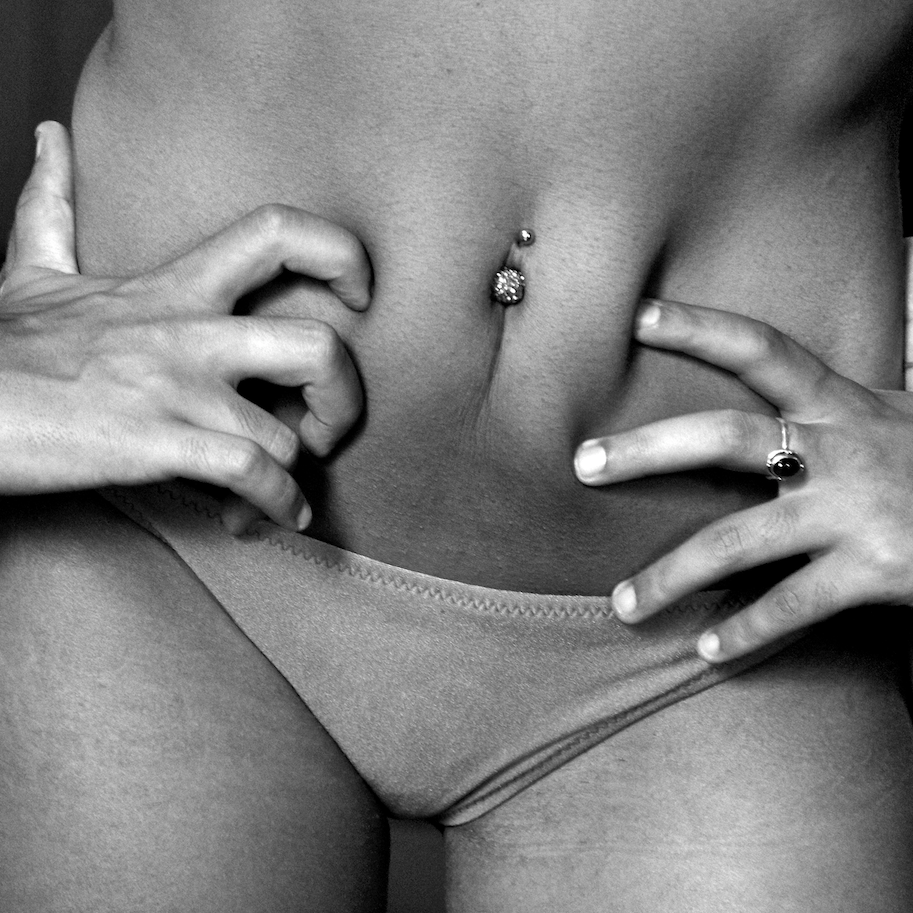 Hello, ladies. Are you treating your body kindly? I mean, spring is officially upon us, crocuses are popping up everywhere you look, daffodils are beginning to poke their pretty little heads out of the soil, and–depending on where you live–you may even be seeing some of those beautiful cherry blossoms blooming in your neighborhood. Perhaps the weather is teasing you with the occasional 70 degree day accompanied by gorgeous blue skies, provoking sentimental memories of last year's rooftop pool parties and music festivals, you with midriff bare, flaunting what your momma gave you from your boyfriend's shoulders for the world to see. Maybe you're beginning to think about toning up that bikini body, dropping some of those winter pounds. Not that you need it or anything. Really. You look great! But still…

Yeah, me too.
And maybe, just maybe, if you're like me, you've tried it all: Low carb, no carb, raw foods, echinacea cleanses, intermittent fasting…the list, I'm sure, goes on. Maybe you've settled on something simple and humane like vegan and gluten-free. That works. Hey, everybody has their thing. It's ok. We're all friends here.
But what about what's going on underneath that bikini? Is your hoohoo healthy? Have you put as much thought into the way you treat her? I mean, maybe she too has had her fill of the caveman diet and is ready for something a little lighter, a little more, I don't know…organic. Maybe you should consider the same careful diet for her that you do for yourself. Perhaps instead of despairing about that thigh gap, you should be more focused on a vegan, gluten-free care regimen for that special girl. At least, the good folks at Healthy HooHoo would like you to take this under serious consideration.
According to Beauty World News, Healthy HooHoo founder Stacy Lyon decided to tackle what she apparently saw as a pressing problem in the world of feminine hygiene: A lack of vegan and gluten-free products for you to use down there.
"Complete with a foamer, a wash, and wipes, each innovarion is mild and designed to naturally cleanse girlie parts without removing all the goodness Mother Nature put down there. The wipes are super mild with a touch of aloe to moisture the skin. They are also fragrance-free, gluten-free and vegan, and of course each pH balanced to maintain a woman's natural pH levels."
I mean, I'm just a dude so I'll happily admit that I could be missing something. We're kind of famous for our lack of attention to detail when it comes to these kinds of things. But I keep my eyes open. And a preliminary glance down one of those all-pink-and-white aisles at any grocery chain or drug store will tell you that this is a well-served market. A quick Google search for "organic feminine hygiene products" spits out something like 1.8 million results. I can't help but think that you're being played here, ladies.
Proceed with caution.
-Alibi Pierce

Latest posts by Alibi Pierce (see all)